カードキャプターさくら フィギュア ノーマルカラー カードキャプターさくら クリアカード編 Q posket 木之本桜 【即納品】 Qポスケット
Item Price

1,600

yen (including tax)
(≒

1,600.00 Yen

)


Shop name

天天ストア 楽天市場店

Domestic Shipping

Description

The domestic shipping cost displayed is the cost to have an item shipped from the store or seller to our warehouse located in Tokyo.
* Domestic shipping costs displayed with "(est.)" are estimates based on similar shipments in the past.
The actual domestic shipping cost may differ from the displayed amount.

500 yen (est.)
(≒

500.00 Yen

)

International Shipping

Description

Calculated based on the estimated weight and size of your item.
Please use this estimate as reference for shipping costs.

Estimate
If you have any questions, requests or concerns about an item, please contact us before placing your order.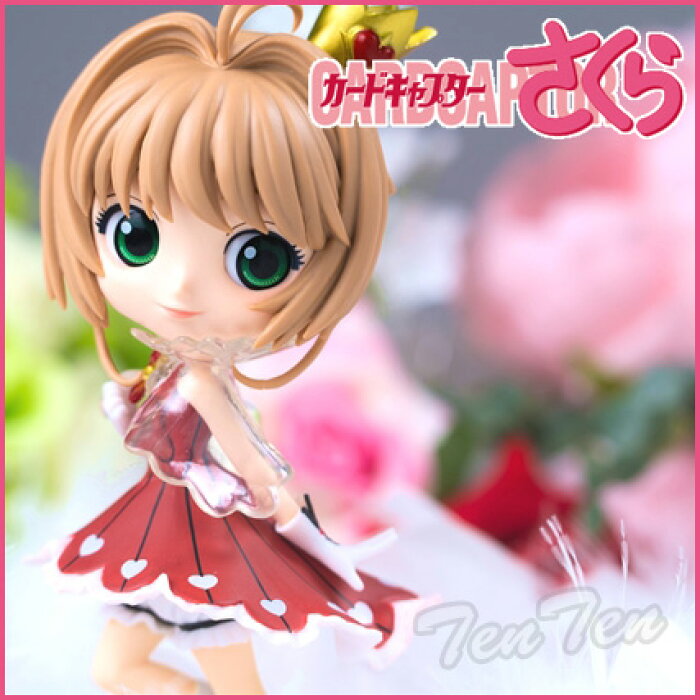 Pictures may not always show the correct item being sold. Please check the description and/or original item page to confirm that this is the actual item you wish to purchase.
Item Name
カードキャプターさくら フィギュア ノーマルカラー カードキャプターさくら クリアカード編 Q posket 木之本桜 【即納品】 Qポスケット
Description
★数量限定生産品 ★ 【入荷・即納品】 ★ カードキャプターさくら クリアカード編 ★ − Q posket 木之本桜 − Qポスケット 木之本桜 通常カラー 人気のQポスケットシリーズに アニメ「カードキャプターさくら クリアカード編」より 主人公『 木之本 桜 』が登場です! くりくりとした目が特徴なQposketシリーズ 木之本桜もより可愛く再現されてますね♪ サイズ:約14cm 通常カラー(レッド) 【注意】*ご注文のキャンセルはお承りできません。*発売月が異なる商品を同時にご注文された場合は分割配送(各送料)となります。(C)CLAMP・ST/講談社・NEP・NHKカードキャプターさくら クリアカード編 − Q posket 木之本桜 −
Customer Reviews
You haven't written any reviews yet.
Related Item Reviews