【中古】フィギュア 加州清光 「刀剣乱舞-ONLINE-」 ぬーどるストッパーフィギュア -加州清光-
Item Price

1,380Yen


1,242

Yen tax included
(≒

11.88 USD

)


5 hour(s) left

Shop name

ネットショップ駿河屋 楽天市場店

Item code

surugaya-a-too:57179229

Domestic Shipping

Description

The domestic shipping cost displayed is the cost to have an item shipped from the store or seller to our warehouse located in Tokyo.
* Domestic shipping costs displayed with "(est.)" are estimates based on similar shipments in the past.
The actual domestic shipping cost may differ from the displayed amount.

540Yen(est.)
(≒

5.17 USD

)

International Shipping

Description

Calculated based on the estimated weight and size of your item.
Please use this estimate as reference for shipping costs.

Estimate
If you have any questions, requests, or concerns about an item, please contact us.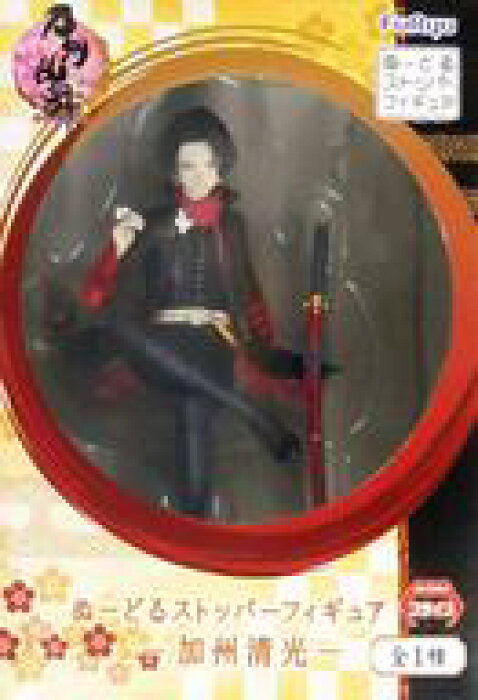 Pictures may not always show the correct item being sold. Please check the description and/or original item page to confirm that this is the actual item you wish to purchase.
Item Name
【中古】フィギュア 加州清光 「刀剣乱舞-ONLINE-」 ぬーどるストッパーフィギュア -加州清光-
Description
発売日 2015/12/31 メーカー フリュー 型番 AMU-PRZ6922/AMU-PRZ9962 備考 商品解説■刀剣男子がヌードルストッパーフィギュアで登場!カップめんの蓋押さえに使えます。持っている刀を割り箸に持ち帰られます!【商品詳細】付属品:刀サイズ:全長約13cm※中古商品に関しましては、初版・再版のパッケージは選べません。予めご了承下さい。※こちらの商品はアミューズメント専用景品となります。※割り箸・土台は付属いたしません、予めご了承ください。 関連商品はこちらから フリュー
Customer Reviews
There are no reviews for this item yet.
Related Item Reviews