【中古】食玩 トレーディングフィギュア 4.加州清光 「名刀百華」

This item has been blocked due to the keyword "日本刀 (Japanese sword​)" in the description. If this item isn't "日本刀 (Japanese sword​)" nor contains it and you wish to purchase it, please contact us.

Item Price

740 yen


666

yen (including tax)
(≒

6.25 USD

)


1 day(s) left

Shop name

ネットショップ駿河屋 楽天市場店

Item code

surugaya-a-too:54630987

Domestic Shipping

Description

The domestic shipping cost displayed is the cost to have an item shipped from the store or seller to our warehouse located in Tokyo.
* Domestic shipping costs displayed with "(est.)" are estimates based on similar shipments in the past.
The actual domestic shipping cost may differ from the displayed amount.

540 yen (est.)
(≒

5.06 USD

)

International Shipping

Description

Calculated based on the estimated weight and size of your item.
Please use this estimate as reference for shipping costs.

Estimate
If you have any questions, requests, or concerns about an item, please contact us.
Sorry, this item has been sold out.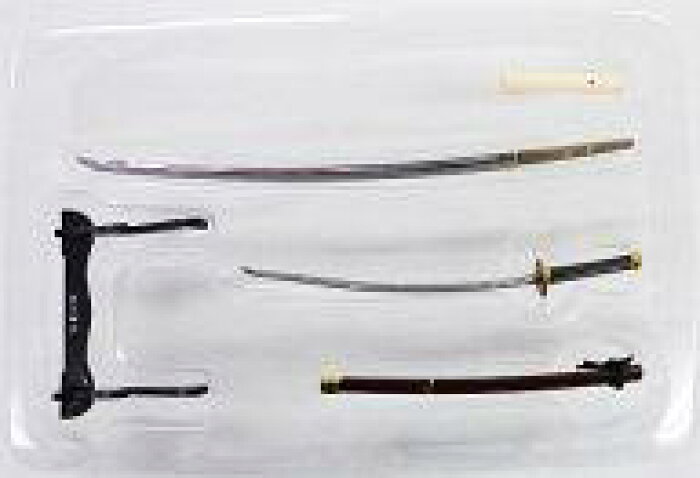 Pictures may not always show the correct item being sold. Please check the description and/or original item page to confirm that this is the actual item you wish to purchase.
Item Name
【中古】食玩 トレーディングフィギュア 4.加州清光 「名刀百華」
Description
発売日 2015/09/14 メーカー エフトイズ・コンフェクト 型番 - JAN 4582138602319 備考 商品解説■日本刀をラインナップしたスケールモデル「名刀百華」が登場!千年以上の時を経てもなお人々を魅了する「刀」。形状・装飾、その佇まいは、時代を象徴します。天下五剣の「三日月宗近」を筆頭に、歴史に名を轟かせた五振りの名刀をラインナップ。刀身1/8、拵え付の刀は1/12スケールでモデル化し、ディスプレイ用の刀架をセットにしました。【商品詳細】<セット内容>刀(拵え付)、刀身、刀架1セット仕様:プラスチック製彩色済み日本刀スケールモデル※中古商品に関しまして、解説書の有無は保証致しません。予めご了承ください。※中古商品に関しまして食品の有無、賞味期限等は保証外とさせて頂きます。予めご了承ください。 関連商品はこちらから エフトイズ・コンフェクト
Sorry, this item has been sold out.