【中古】ストラップ(キャラクター) Free! クリアラバーストラップ〜in oasis〜
Item Price

920 yen


828

yen (including tax)
(≒

7.76 USD

)


1 day(s) left

Shop name

ネットショップ駿河屋 楽天市場店

Item code

surugaya-a-too:32387973

Domestic Shipping

Description

The domestic shipping cost displayed is the cost to have an item shipped from the store or seller to our warehouse located in Tokyo.
* Domestic shipping costs displayed with "(est.)" are estimates based on similar shipments in the past.
The actual domestic shipping cost may differ from the displayed amount.

540 yen (est.)
(≒

5.06 USD

)

International Shipping

Description

Calculated based on the estimated weight and size of your item.
Please use this estimate as reference for shipping costs.

Estimate
If you have any questions, requests, or concerns about an item, please contact us.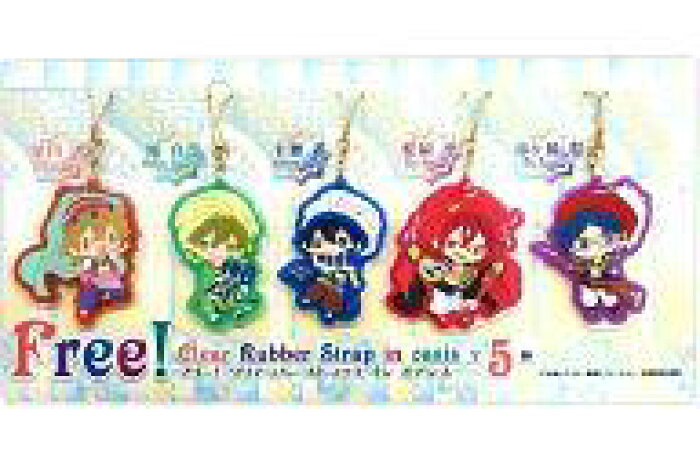 Pictures may not always show the correct item being sold. Please check the description and/or original item page to confirm that this is the actual item you wish to purchase.
Item Name
【中古】ストラップ(キャラクター) Free! クリアラバーストラップ〜in oasis〜
Description
発売日 2014/02/27 メーカー ソル・インターナショナル 型番 - JAN 4560140034625 パック 1 備考 商品解説■大好評を頂いております「Free!クリアラバーストラップ」の新弾が早くも登場です!話題のエンディングの衣装を着たキャラたちが、とってもかわいい☆新規描きおろしです♪クリアなブリスターパッケージに全5種ワンセットにして封入♪アラビアンな宮殿をモチーフにした台紙は、パッケージから取り出した後も自立可能なので、そのまま飾っていただけます★【ラインナップ】葉月渚橘真琴七瀬遙松岡凛竜ヶ崎怜◆商品詳細仕様:全5種1セット本体サイズ:最大約70mm、厚み3.75mm台紙サイズ:約320×160mm素材:PVCラバー、ストラップ、カニカン(C)vividred project・MBS 関連商品はこちらから Free!  ソル・インターナショナル
Customer Reviews
You haven't written any reviews yet.
Related Item Reviews