【中古】トレーディングフィギュア 巴マミ 「一番くじ 魔法少女まどか☆マギカ」 C賞 ちびきゅんキャラ&ステージセット
Item Price

810

yen (including tax)
(≒

7.58 USD

)


Shop name

ネットショップ駿河屋 楽天市場店

Item code

surugaya-a-too:24068903

Domestic Shipping

Description

The domestic shipping cost displayed is the cost to have an item shipped from the store or seller to our warehouse located in Tokyo.
* Domestic shipping costs displayed with "(est.)" are estimates based on similar shipments in the past.
The actual domestic shipping cost may differ from the displayed amount.

550 yen (est.)
(≒

5.15 USD

)

International Shipping

Description

Calculated based on the estimated weight and size of your item.
Please use this estimate as reference for shipping costs.

Estimate
If you have any questions, requests or concerns about an item, please contact us before placing your order.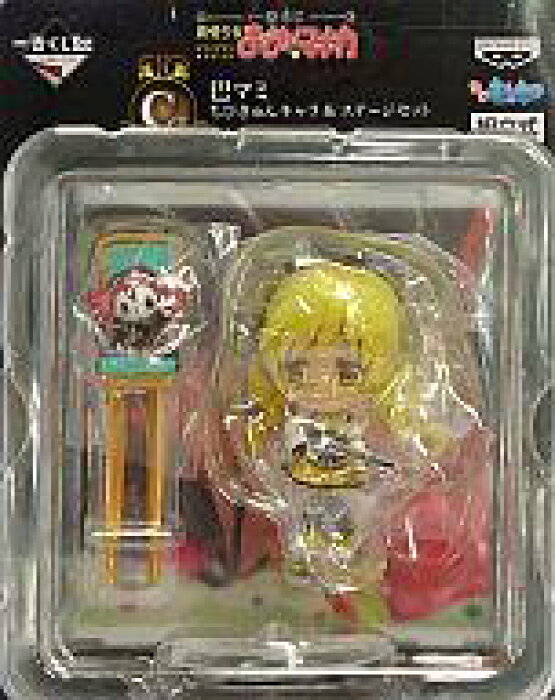 Pictures may not always show the correct item being sold. Please check the description and/or original item page to confirm that this is the actual item you wish to purchase.
Item Name
【中古】トレーディングフィギュア 巴マミ 「一番くじ 魔法少女まどか☆マギカ」 C賞 ちびきゅんキャラ&ステージセット
Description
発売日 2012/10/31 メーカー バンプレスト 型番 - パック 1 備考 商品解説■まどか以外の4人は、それぞれが魔女と戦った結界がステージになっています。高い椅子に座ったお菓子の魔女にも注目ですよ!サイズ:全高約6.5cm(ステージ除く) 関連商品はこちらから 魔法少女まどか☆マギカ  バンプレスト
Customer Reviews
You haven't written any reviews yet.
Related Item Reviews