【エントリーでポイント10倍!(12月スーパーSALE限定)】【中古】トレーディングフィギュア 巴マミ 「一番くじプレミアム 魔法少女まどか☆マギカ PART2」 G賞 きゅんキャラ
Item Price

490 yen


441

yen (including tax)
(≒

4.14 USD

)


19 hour(s) left

Shop name

ネットショップ駿河屋 楽天市場店

Item code

surugaya-a-too:22200601

Domestic Shipping

Description

The domestic shipping cost displayed is the cost to have an item shipped from the store or seller to our warehouse located in Tokyo.
* Domestic shipping costs displayed with "(est.)" are estimates based on similar shipments in the past.
The actual domestic shipping cost may differ from the displayed amount.

550 yen (est.)
(≒

5.16 USD

)

International Shipping

Description

Calculated based on the estimated weight and size of your item.
Please use this estimate as reference for shipping costs.

Estimate
If you have any questions, requests, or concerns about an item, please contact us.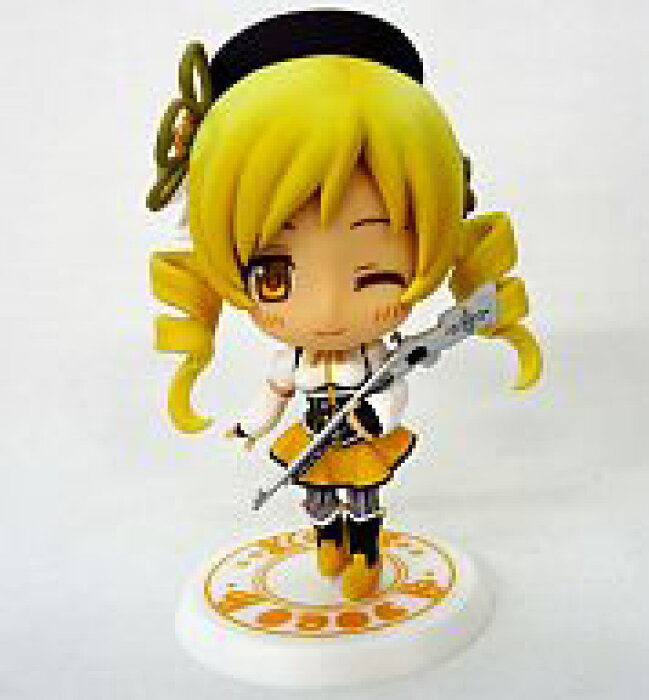 Pictures may not always show the correct item being sold. Please check the description and/or original item page to confirm that this is the actual item you wish to purchase.
Item Name
【エントリーでポイント10倍!(12月スーパーSALE限定)】【中古】トレーディングフィギュア 巴マミ 「一番くじプレミアム 魔法少女まどか☆マギカ PART2」 G賞 きゅんキャラ
Description
発売日 2012/07/14 メーカー バンプレスト 型番 - パック 1 備考 商品解説■第1弾のきゅんキャラと一緒に飾りたい制服姿の杏子が初登場で、手にはしっかりタイ焼きが。武器を携えた魔法少女の4人も、プレミアムフィギュアに負けずポーズが決まっています。さらにもう1体がラインナップに…マミさん逃げてー!原型製作:トイテックDTCサイズ:全高約10cmABS製台座付属 関連商品はこちらから きゅんキャラ  魔法少女まどか☆マギカ  バンプレスト
Customer Reviews
You haven't written any reviews yet.
Related Item Reviews