【ネコポス可能】★数量限定★サンスター文具 美少女戦士セーラームーン ハイテックCコレト<レフィル/0.4mm>
Item Price

198

yen (including tax)


(198 yen)




Shop name

ビジネスサプライセンター

International Shipping

Description

Calculated based on the estimated weight and size of your item.
Please use this estimate as reference for shipping costs.

Estimate
* Required Field
カラー

選択 *

If you have any questions, requests or concerns about an item, please contact us before placing your order.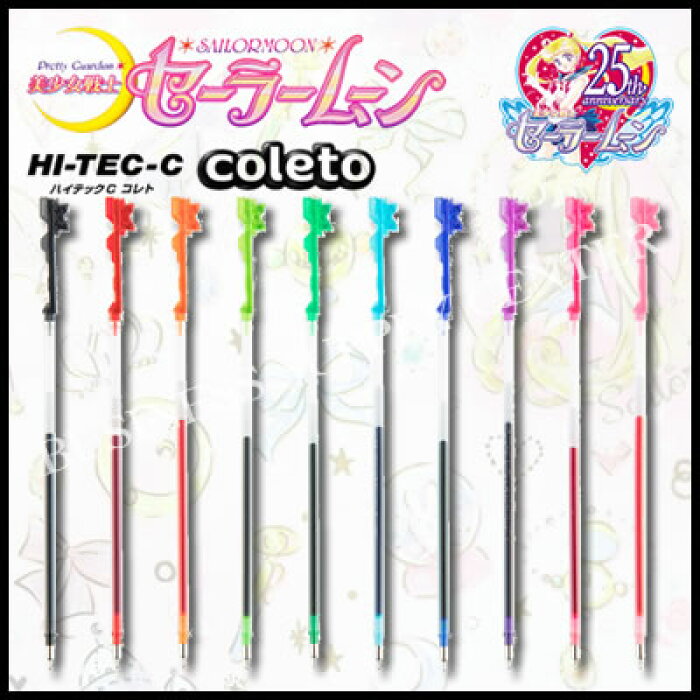 Pictures may not always show the correct item being sold. Please check the description and/or original item page to confirm that this is the actual item you wish to purchase.
Item Name
【ネコポス可能】★数量限定★サンスター文具 美少女戦士セーラームーン ハイテックCコレト<レフィル/0.4mm>
Description
メーカー サンスター文具株式会社 sun-star 品名 美少女戦士セーラームーン ハイテックCコレト<レフィル/0.4mm> 品番 ・S4643283(BK/ブラック) ・S4643291(R/レッド) ・S4643305(O/オレンジ) ・S4643313(AG/アップルグリーン) ・S4643321(G/グリーン) ・S4643330(CB/クリアブルー) ・S4643348(B/ブルー) ・S4643356(V/バイオレット) ・S4643364(P/ピンク) ・S4643372(BP/ベビーピンク) サイズ 約φ3.1×H126×D3.5mm 仕様 インキ:水性バイオポリマーインキ ボール径:0.4mm 素材:PP 商品説明 セーラー戦士のコスチュームのリボンをイメージしたリボン型スライドレバー付きで、インキカラーは全10色。 ボール径0.4mmの超極細タイプなので、手帳などへの細かい書き込みに最適な人気の仕様となっています。 備考 ※ネコポス可能 ご注文後のキャンセルや変更はお受けできません。 在庫が流動的ですので、急な品切れにはご了承くださいませ。 在庫切れ・廃盤の場合はキャンセル処理させていただきます。 お急ぎの場合は予めお問い合わせいただけますと助かります。 ※商品のパッケージデザインは変更されることがあります。ご了承ください。
Customer Reviews
There are no reviews for this item yet.
Related Item Reviews