タミヤ ミニ四駆 ミニ四駆特別企画 ミニ四駆PROシリーズ 特別仕様モデル ミニ四駆ホークGT

Due to the keyword "ホイール (Wheel)" in the description, the international shipping fee may be expensive due to the size or weight of the item.
Before ordering, please be sure to confirm the estimated international shipping cost using ourShipping Fee Calculator.
Item Price

1,078

yen (including tax)
(≒

10.18 USD

)


Shop name

コジマ楽天市場店

Domestic Shipping

Description

The domestic shipping cost displayed is the cost to have an item shipped from the store or seller to our warehouse located in Tokyo.
* Domestic shipping costs displayed with "(est.)" are estimates based on similar shipments in the past.
The actual domestic shipping cost may differ from the displayed amount.

550 yen (est.)
(≒

5.20 USD

)

International Shipping

Description

Calculated based on the estimated weight and size of your item.
Please use this estimate as reference for shipping costs.

Estimate
If you have any questions, requests or concerns about an item, please contact us before placing your order.
Sorry, this item has been sold out.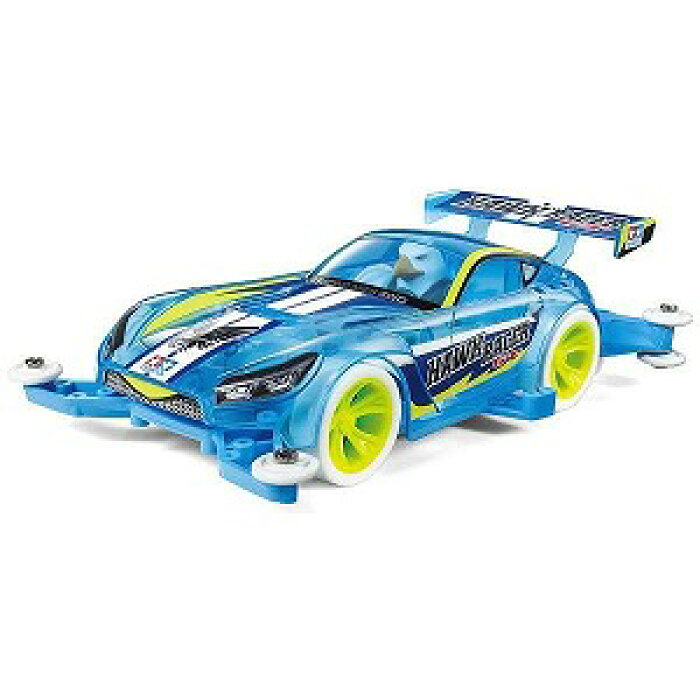 Pictures may not always show the correct item being sold. Please check the description and/or original item page to confirm that this is the actual item you wish to purchase.
Item Name
タミヤ ミニ四駆 ミニ四駆特別企画 ミニ四駆PROシリーズ 特別仕様モデル ミニ四駆ホークGT
Description
【商品解説】空の王者がにらみをきかせるクリヤーボディのGTマシン高性能な走りでレースも楽しい四輪駆動レーサーのプラスチックモデル組み立てキットです。ホークGTは、クリヤーブルーのボディに塗装済みの空の王者ホーク(タカ)が乗ったクールなマシン。ボディはヨーロッパのGTカーをイメージしたジルボルフ。ボンネットに大きなエアアウトレットが開けられ、ロングノーズ&ショートデッキのボディに、大型リヤウイングを装備したフォルムは実車感たっぷり。メタリック調のステッカーがスタイルを引き締めます。またシャーシ本体はライトブルー、バッテリーホルダーやギヤカバーなどのAパーツはホワイトカラー。立体的なデザインが特徴的な蛍光イエローのAスポークホイールには、ホワイトの小径ハードローハイトタイヤを装着しました。トルクチューン2モーターPROを搭載し、走りも注目のマシンです。【基本スペック】・完成時サイズ:全長156mm×全幅97mm×全高45mm・付属品:トルクチューン2モーターPRO・組み立ては、接着剤不要のはめ込み式・電池:単3形乾電池×2(別売)※写真はキットを組み立て、塗装したものです。【スペック】●型式:ホークGT(特別仕様モデル ミニ四駆ホークGT)●JANコード:4950344954148 この商品は宅配便(佐川急便)でお届けする商品です出荷可能日から最短日時でお届けします。※出荷完了次第メールをお送りします。 配送サービス提供エリアを調べることができます 「エリア検索」をクリックして、表示された画面にお届け先の郵便番号7桁を入力してください。 ご購入可能エリア検索 お買い上げ合計3,980円以上で送料無料となります。 ※3,980円未満の場合は、一律550円(税込)となります。 ●出荷可能日から最短日時でお届けします。(日時指定は出来ません。)  ※お届け時に不在だった場合は、「ご不在連絡票」が投函されます。  「ご不在連絡票」に記載された佐川急便の連絡先へ、再配達のご依頼をお願いいたします。 ●お届けは玄関先までとなります。 ●宅配便でお届けする商品をご購入の場合、不用品リサイクル回収はお受けしておりません。 ●全て揃い次第の出荷となりますので、2種類以上、または2個以上でのご注文の場合、出荷が遅れる場合があります。 詳細はこちら■商品のお届けについて 到着日については、出荷完了メール内のリンク(佐川急便お荷物お問い合わせサービス)にてご確認ください。 詳しいお届け目安を確認する 1度の注文で複数の配送先に配送する事は出来ません。 ※注文時に「複数の送付先に送る」で2箇所以上への配送先を設定した場合、全てキャンセルとさせていただきます。
Sorry, this item has been sold out.