【中古】[PS2]機動戦士ガンダムSEED DESTINY(ガンダムシードデスティニー) 連合vs.Z.A.F.T.II PLUS(連合vsザフト2プラス)(20061207)
The item page includes the keyword "予約 (Pre-order)". The item may be a pre-order. Check the item page for more information about the release date.

Item Price

286 yen


258

yen (including tax)
(≒

2.43 USD

)


2 day(s) left

Shop name

メディアワールド 販売&買取SHOP

Item code

mediaworldkaitoriworld:10158742

International Shipping

Description

Calculated based on the estimated weight and size of your item.
Please use this estimate as reference for shipping costs.

Estimate
If you have any questions, requests, or concerns about an item, please contact us.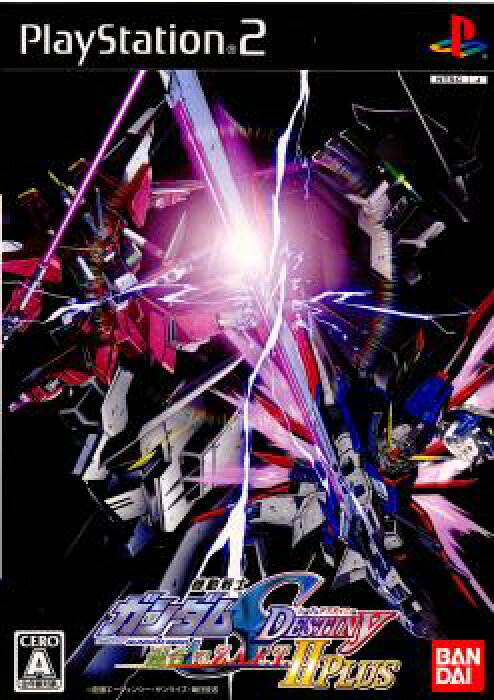 Pictures may not always show the correct item being sold. Please check the description and/or original item page to confirm that this is the actual item you wish to purchase.
Item Name
【中古】[PS2]機動戦士ガンダムSEED DESTINY(ガンダムシードデスティニー) 連合vs.Z.A.F.T.II PLUS(連合vsザフト2プラス)(20061207)
Description
■タイトル:機動戦士ガンダムSEED DESTINY(ガンダムシードデスティニー) 連合vs.Z.A.F.T.II PLUS(連合vsザフト2プラス)■機種:プレイステーション2ソフト(PlayStation2Game)■発売日:2006/12/07■メーカー品番:SLPS-25718■JAN/EAN:4582224491414■コメント:★必ずご確認ください★※アンケートハガキ、オビ、チラシ、ページに記載のない特典などが欠品している場合がございます。※DLコードやシリアル番号等の保証は一切ございません。※ディスク・カードには使用に支障の無い程度の傷がある場合がございます。メディアワールド買取価格10円【楽●天】X【メディアワールド】安心! 簡単! ポイントアップ! 高価買取りサービスはこちら≫≫>>ご予約商品を除きPM13時までにいただいたご注文は、通常即日出荷いたします。(最終ご入金確認PM14時)ご不明な点やご質問等ございましたら、メール(24時間受付)又はお電話(午前10時〜午後18時)でお気軽にお問い合わせください。全てのサービスを年中無休で対応させていただいておりますので、いつでも安心してご利用くださいませ。【期間限定無料ラッピングサポート実施中】【中古】[PS2]機動戦士ガンダムSEED DESTINY(ガンダムシードデスティニー) 連合vs.Z.A.F.T.II PLUS(連合vsザフト2プラス)