COMPLEX BIZ ヘアアクセサリー 彼女 レディース 女性 誕生日プレゼント 記念日 ギフトラッピング コンプレックスビズ
Due to the size, nature, contents of this item, there is a possibility that it can only be sent internationally via FedEx. See more details here.
Item Price

8,800

yen (including tax)
(≈

85.28 USD

)


Shop name

ジェイウェルドットコム

International Shipping

Description

Calculated based on the estimated weight and size of your item.
Please use this estimate as reference for shipping costs.

Estimate
If you have any questions, requests or concerns about an item, please contact us before placing your order.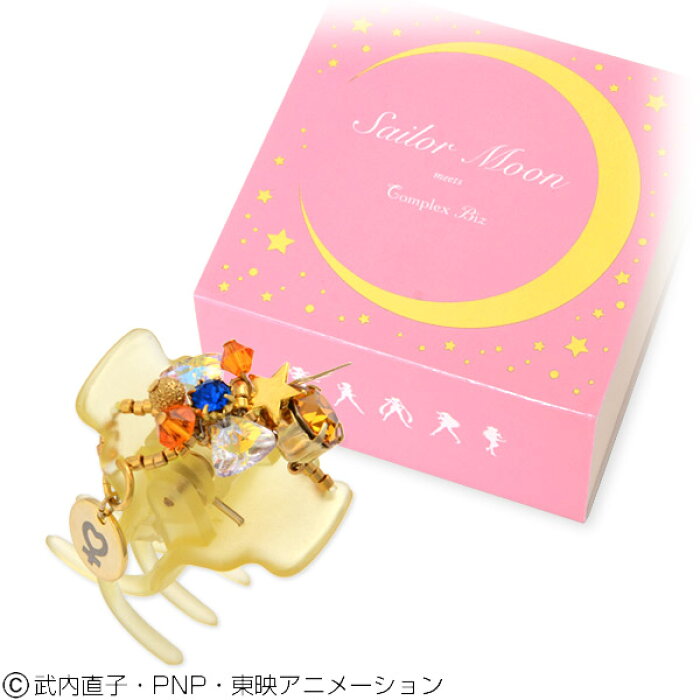 Pictures may not always show the correct item being sold. Please check the description and/or original item page to confirm that this is the actual item you wish to purchase.
Item Name
COMPLEX BIZ ヘアアクセサリー 彼女 レディース 女性 誕生日プレゼント 記念日 ギフトラッピング コンプレックスビズ
Description
『美少女戦士セーラームーン』×『Complex Biz』 夢のコラボレーションシリーズ誕生!『セーラーヴィーナス』のデザイン。中心のスワロフスキー・クリスタルでセーラー服のリボンを表現したデザートクリップ。柔軟性がありバネが強くしっかりと髪をホールドするので髪質、髪の量を問わずお使いいただけるのが特徴です。セーラームーンシリーズ専用のBOXに入れてお届けします。ぜひコレクションしてお楽しみください。COMPLEX BIZ コンプレックスビズ ヘアクリップ デザートクリップブランドCOMPLEX BIZ品名BBZ010-02-0662-41000素材アセテート樹脂 スワロフスキー・クリスタル シードビーズ メタルパーツサイズ本体:約 3.3×2.2cm重量:約 8.7g備考