Item Price

2,270 yen


2,157

yen (including tax)
(≒

2,157.00 Yen

)


18 hour(s) left

Shop name

Joshin web 家電とPCの大型専門店

Domestic Shipping

Description

The domestic shipping cost displayed is the cost to have an item shipped from the store or seller to our warehouse located in Tokyo.
* Domestic shipping costs displayed with "(est.)" are estimates based on similar shipments in the past.
The actual domestic shipping cost may differ from the displayed amount.

590 yen (est.)
(≒

590.00 Yen

)

International Shipping

Description

Calculated based on the estimated weight and size of your item.
Please use this estimate as reference for shipping costs.

Estimate

Payment Fees

Description

The estimated Payment Fee displayed is our prediction based on previous transactions from the same store or seller.
Please feel free to use it for reference when estimating the total cost of your purchase.
* The Payment Fee displayed is simply an estimate based off our reference data, and as such may not reflect the actual Payment Fee for this item.


200 yen (est.)
(≒

200.00 Yen

)
If you have any questions, requests or concerns about an item, please contact us before placing your order.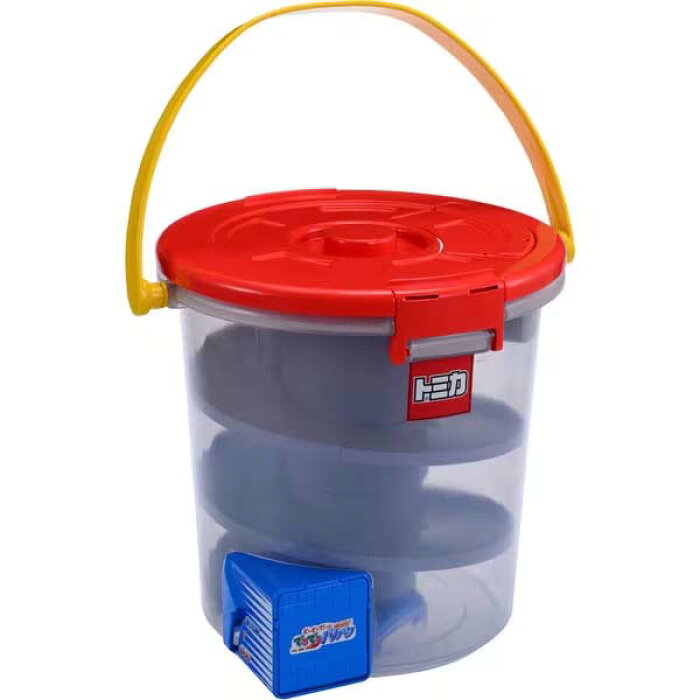 Pictures may not always show the correct item being sold. Please check the description and/or original item page to confirm that this is the actual item you wish to purchase.
Description
【返品種別B】□「返品種別」について詳しくはこちら□2013年03月 発売※画像はイメージです。実際の商品とは異なる場合がございます。【商品紹介】バケツの中にスパイラルスロープがあり、投入口からトミカを入れると、出口まで走り降りてきます。出口を閉じておくと、スロープ上に15台前後を駐車することができ、出口を開放して一斉に発車することが出来ます。スパイラルスロープの中心部分は小物入れになっていて大切なものを入れておけます。【商品仕様】パッケージサイズ : 260×220×220(mm)電池不要対象年齢 : 3歳〜(※この説明文は楽天市場店の記載内容です。URLはhttps://item.rakuten.co.jp/jism/で始まります。URLが異なる際はサイトを利用することのないよう十分ご注意ください。)おもちゃ>おもちゃ・男の子向け>トミカ>トミカワールド>トミカタウン