PCM-IP7-2148 ハクバ iPhone8 / iPhone7 専用ケース(劇場版 魔法少女まどか☆マギカ[新編]叛逆の物語 キュゥべえ) CHARAMODE(キャラモード)

-Due to the keyword "Ink" being found on the item page, we think this might be a prohibited item. Is this item "Ink", or does the item include ingredients or components containing "Ink"?
If YES, the item cannot be shipped overseas.
If NO, you may proceed with your order.

* If an address within Japan is the final destination of your order, you may proceed regardless.

Item Price

3,210 yen


2,889

yen (including tax)
(≒

27.05 USD

)


9 hour(s) left

Shop name

Joshin web 家電とPCの大型専門店

Domestic Shipping

Description

The domestic shipping cost displayed is the cost to have an item shipped from the store or seller to our warehouse located in Tokyo.
* Domestic shipping costs displayed with "(est.)" are estimates based on similar shipments in the past.
The actual domestic shipping cost may differ from the displayed amount.

590 yen (est.)
(≒

5.53 USD

)

International Shipping

Description

Calculated based on the estimated weight and size of your item.
Please use this estimate as reference for shipping costs.

Estimate

Payment Fees

Description

The estimated Payment Fee displayed is our prediction based on previous transactions from the same store or seller.
Please feel free to use it for reference when estimating the total cost of your purchase.
* The Payment Fee displayed is simply an estimate based off our reference data, and as such may not reflect the actual Payment Fee for this item.


200 yen (est.)
(≒

1.88 USD

)
If you have any questions, requests or concerns about an item, please contact us before placing your order.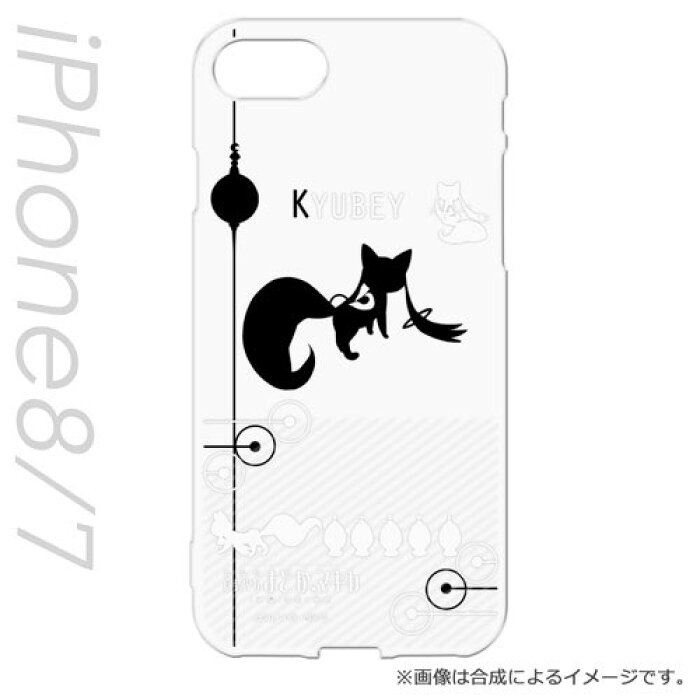 Pictures may not always show the correct item being sold. Please check the description and/or original item page to confirm that this is the actual item you wish to purchase.
Item Name
PCM-IP7-2148 ハクバ iPhone8 / iPhone7 専用ケース(劇場版 魔法少女まどか☆マギカ[新編]叛逆の物語 キュゥべえ) CHARAMODE(キャラモード)
Description
【返品種別A】□「返品種別」について詳しくはこちら□2017年11月 発売※対応機種をお確かめの上、ご購入ください。劇場版 魔法少女まどか☆マギカ[新編]叛逆の物語 キュゥべえ iPhone8 / iPhone7 専用ケース◆デザインパターンが本体を飾る透明カバー◆ドレスアップしながら本体背面のキズ、よごれを防止◆ストラップ穴付きだから、ラバストやチャームなども取付可能◆スマホをキズや汚れから守る、軽くて丈夫なポリカーボネート製◆印刷はUV硬化型インクの堅牢な印刷仕様◆簡単着脱のはめるタイプ◆機種専用でぴったりフィット■ 仕 様 ■対応機種:iPhone 8/7サイズ:幅69×高さ140×奥行8mm重量:約14g素材:ポリカーボネート(ストラップホール付)(C)MQ/ANX・MMPR[PCMIP72148](※この説明文は楽天市場店の記載内容です。URLはhttps://item.rakuten.co.jp/jism/で始まります。URLが異なる際はサイトを利用することのないよう十分ご注意ください。)スマートフォン関連/情報端末>iPhone関連アクセサリー>iPhone8・8Plus用>iPhone8専用>ケース・ジャケット