YAM-97-124 刀剣乱舞 へし切長谷部(牡丹に蝶) 70ピース ジグソーパズル
Item Price

704

yen (including tax)
(≈

6.82 USD

)


Shop name

ジグソークラブ楽天市場店

Domestic Shipping

Description

The domestic shipping cost displayed is the cost to have an item shipped from the store or seller to our warehouse located in Tokyo.
* Domestic shipping costs displayed with "(est.)" are estimates based on similar shipments in the past.
The actual domestic shipping cost may differ from the displayed amount.

550 yen (est.)
(≈

5.33 USD

)

International Shipping

Description

Calculated based on the estimated weight and size of your item.
Please use this estimate as reference for shipping costs.

Estimate
If you have any questions, requests or concerns about an item, please contact us before placing your order.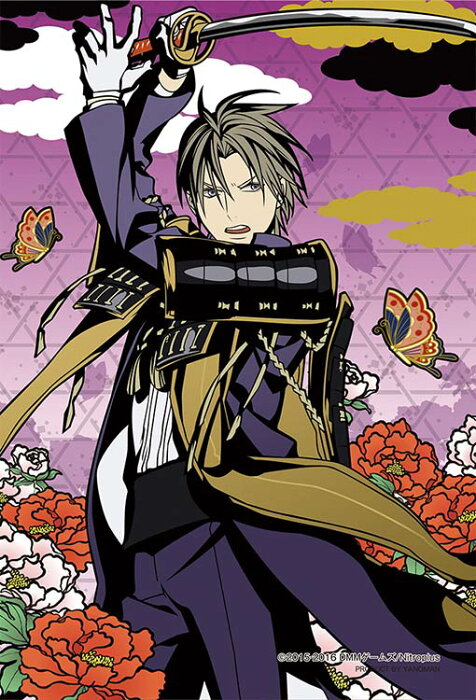 Pictures may not always show the correct item being sold. Please check the description and/or original item page to confirm that this is the actual item you wish to purchase.
Item Name
YAM-97-124 刀剣乱舞 へし切長谷部(牡丹に蝶) 70ピース ジグソーパズル
Description
商品名YAM-97-124 刀剣乱舞 へし切長谷部(牡丹に蝶) 70ピース ピース数70ピース ピースサイズスモールピース系(プリズムアートプチ) サイズ10×14.7cm 品番YAM-97-124 メーカーやのまん 商品説明クリアピースで美しく再現される刀剣男子!第三弾が登場! 「刀剣乱舞-ONLINE-」より個性豊かな刀剣男子たちが花札をモチーフにした和風ステンドグラス調に! 透明素材でできたのり付け不要のジグソーパズル。 後ろから光を受けると、七色の光を生むプリズムのように絵柄が美しく輝きます。 専用フレームに入れて窓辺やライト側に飾れば、後ろから光を受けて絵柄が明るく引き立ちます。 (c)2015-2016 DMM ゲームズ/Nitroplus 補足【ジグソーパズル】【アニメ】【刀剣乱舞】【透明パズル】【プリズムアート】【スモールピース系】【プリズムアートプチ】【1607】【-108】【縦柄】【色:パープル】
Customer Reviews
There are no reviews for this item yet.
Related Item Reviews