トミカ 059 いすゞエルフ 佐川急便(箱) おもちゃ こども 子供 男の子 ミニカー 車 くるま 3歳

-Due to the keyword "サスペンション (Suspension)" being found on the item page, we think this might be a prohibited item. Is this item "サスペンション (Suspension)", or does the item include ingredients or components containing "サスペンション (Suspension)"?
If YES, the item cannot be shipped overseas.
If NO, you may proceed with your order.

* If an address within Japan is the final destination of your order, you may proceed regardless.

Item Price

495

yen (including tax)
(≒

4.62 USD

)


Shop name

ハピネット・オンライン

Item code

es-toys:11223983

Domestic Shipping

Description

The domestic shipping cost displayed is the cost to have an item shipped from the store or seller to our warehouse located in Tokyo.
* Domestic shipping costs displayed with "(est.)" are estimates based on similar shipments in the past.
The actual domestic shipping cost may differ from the displayed amount.

600 yen (est.)
(≒

5.60 USD

)

International Shipping

Description

Calculated based on the estimated weight and size of your item.
Please use this estimate as reference for shipping costs.

Estimate
If you have any questions, requests or concerns about an item, please contact us before placing your order.
Sorry, this item has been sold out.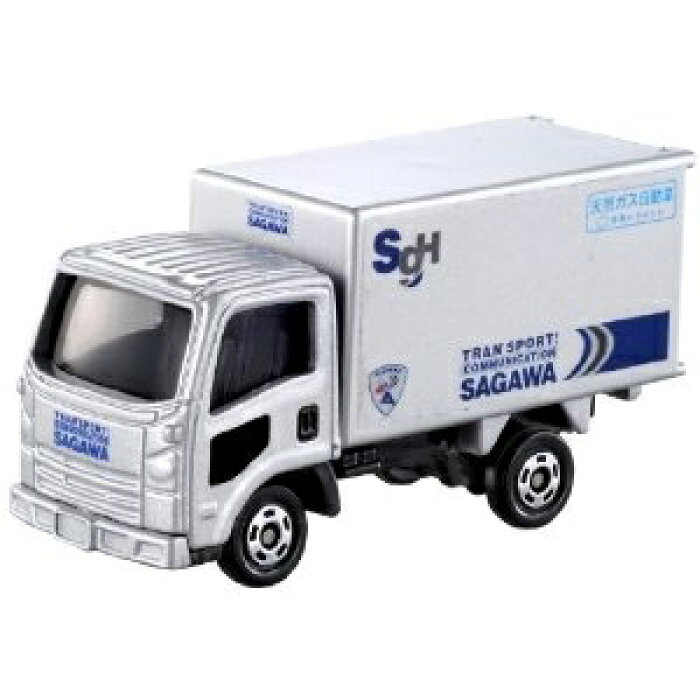 Pictures may not always show the correct item being sold. Please check the description and/or original item page to confirm that this is the actual item you wish to purchase.
Item Name
トミカ 059 いすゞエルフ 佐川急便(箱) おもちゃ こども 子供 男の子 ミニカー 車 くるま 3歳
Description
商品種別おもちゃ発売日2013/12/21ご注文前に、必ずお届け日詳細等をご確認下さい。関連ジャンル男の子のおもちゃミニカートラック・バス乗り物キャラクター名 トミカ で絞り込む商品概要アクション:サスペンション、パネル開閉商品番号-メーカータカラトミーサイズ78mm(幅)39mm(高)27mm(奥)対象年齢3歳以上 _トイホビー _男の子のおもちゃ_ミニカー_トラック・バス_乗り物 _おもちゃ・ホビー _タカラトミー 登録日:2013/07/19 発売日:2013/12/21 _トミカ のりものだいすき くるま クルマ 車 ミニカー 五十鈴
Sorry, this item has been sold out.