【中古】 ルイヴィトン Louis Vuitton スカート タイト レディース ♯36サイズ 前スリット カーキ×レッド系 綿91%ポリエステル9%(裏一部)綿100% 人気 L2179 .

-Due to the keyword "ジャンク (junk)" in the description, this item may be ineligible for the Buyer Protection Plan. Even if you choose the Buyer Protection Plan, items determined to be ineligible will be removed from the plan.

Item Price

21,780 yen


20,691

yen (including tax)
(≒

195.74 USD

)


17 hour(s) left

Shop name

ブランドデポ TOKYO

International Shipping

Description

Calculated based on the estimated weight and size of your item.
Please use this estimate as reference for shipping costs.

Estimate
If you have any questions, requests or concerns about an item, please contact us before placing your order.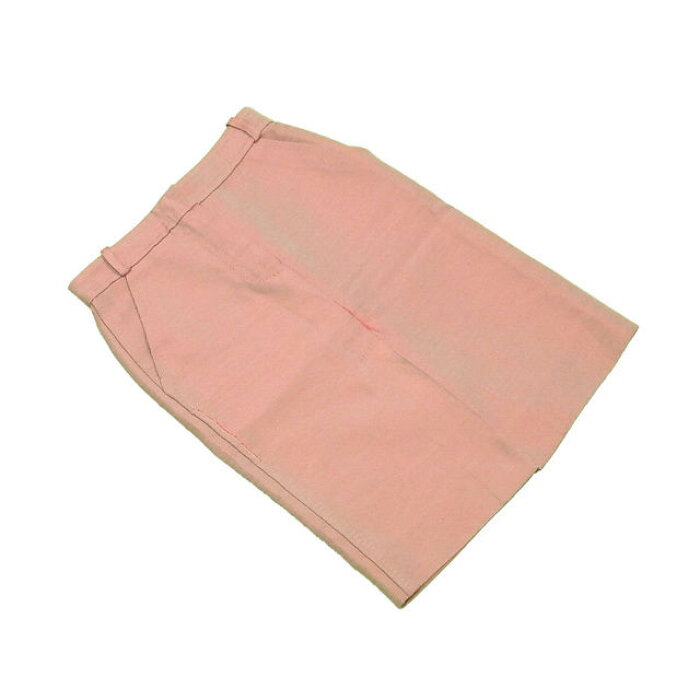 Pictures may not always show the correct item being sold. Please check the description and/or original item page to confirm that this is the actual item you wish to purchase.
Item Name
【中古】 ルイヴィトン Louis Vuitton スカート タイト レディース ♯36サイズ 前スリット カーキ×レッド系 綿91%ポリエステル9%(裏一部)綿100% 人気 L2179 .
Description
株式会社ブランドデポは、一般社団法人日本流通自主管理協会(AACD)の正会員企業です。(会員番号:R-0148) 販売商品は、協会基準に則り、自社で厳格に検品を行っております。 ランク ◆商品名 ◆ランクの見方 6 人気 セール◆ルイ ヴィトン◆Louis Vuitton◆スカート タイト◆ ♯36サイズ◆前スリット◆カーキ×レッド系◆綿91%ポリエステル9%(裏一部)綿100% ◆【中古】◆L2179 【10】新古品 【9】使用感の少ない超美品 【8】多少の傷、汚れがあるが非常に良好な美品 【7】傷、汚れがあるが程度良好のお品物 【6】通常の使用感があるお品物 【5】難有り 【4】ジャンク品 ※おおよその目安としてお考えください。 ◆コメント ルイ ヴィトン【Louis Vuitton】の 「36サイズ」 スカートです。 セクシーな前スリット入りデザイン☆女性らしいタイトシルエットです♪ ◆状態 大きなダメージもなく、まだまだ十分にお使いいただけます。 スレ 引っかけ跡(小) ほつれ(小・スリット上) タグ書き込み などの一般的使用感があります。 管理番号 L2179 素材 綿91%ポリエステル9%(裏一部)綿100% 色 カーキ×レッド系 型番 明記番号 サイズ 表記:36 ウエスト幅:約35cm 総丈:約57cm スリット:約26cm ポケット数 付属品 なし 参考価格 - ■ご注意 ■※入札前にお読み下さい ※判定士が判定済みのお品物になります。安心してお買い物をお楽しみ下さい。 ※撮影は忠実な再現を心がけておりますが、モニターの機種により、お色が異なる場合がございます。 ※他のサイトでも平行して販売しております。在庫確認後のメールをもって、契約成立となります事をご了承ください。 ※画像掲載物のみのお届けとなります。 ※商品説明の記載内容と著しく異なる欠陥があった場合を除き、ご返品は受けかねます。 ※破損、ダメージの記載がある商品をご購入の際はお客様で修理されるようご了承ください。ブランド品