シャネル CHANEL キャビアスキン マトラッセ 2つ折り長財布 AP0241 ブラック レディース bhp3

Free Domestic Shipping
Detected Keyword:
香水 (Perfume)

A keyword relating to the restricted category "flammable items" has been detected on the item page.
FROM JAPAN may not be able to ship this item internationally. Make sure to check our Q&A before bidding/ordering.

If you are unsure if an item can be shipped, please confirm with our Customer Service Staff before placing a bid/order.
Item Price

168,000

yen (including tax)


(168,000 yen)




Shop name

ブランド総合卸 ビッグヒット

Domestic Shipping

Description

The domestic shipping cost displayed is the cost to have an item shipped from the store or seller to our warehouse located in Tokyo.
* Domestic shipping costs displayed with "(est.)" are estimates based on similar shipments in the past.
The actual domestic shipping cost may differ from the displayed amount.

Free Domestic Shipping

International Shipping

Description

Calculated based on the estimated weight and size of your item.
Please use this estimate as reference for shipping costs.

Estimate
If you have any questions, requests or concerns about an item, please contact us before placing your order.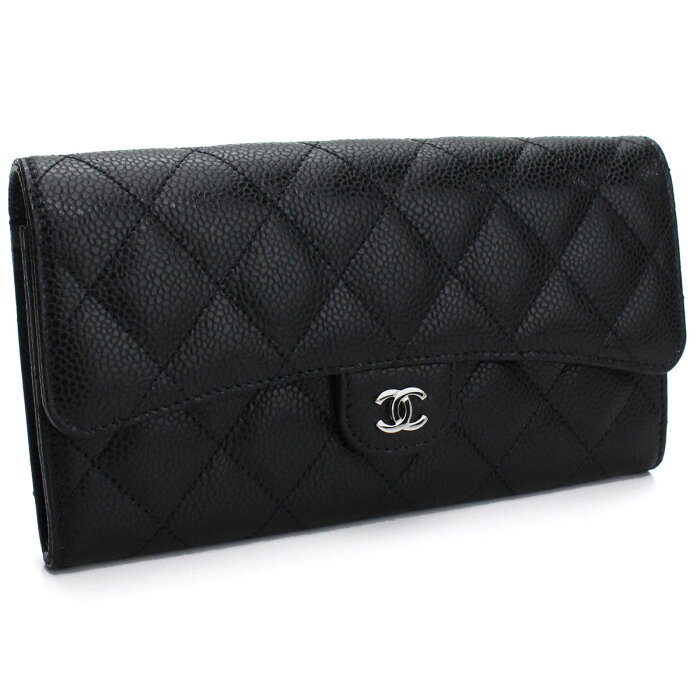 Pictures may not always show the correct item being sold. Please check the description and/or original item page to confirm that this is the actual item you wish to purchase.
Item Name
シャネル CHANEL キャビアスキン マトラッセ 2つ折り長財布 AP0241 ブラック レディース bhp3
Description
シャネル(CHANEL)2つ折り長財布 ■シャネル(CHANEL)商品一覧はこちら■ 商品詳細 品名 シャネル(CHANEL) 2つ折り長財布 状態 新品・未使用 品番 AP0241 カラー(カラーNo.) ブラック 金具色:シルバー 素材(素材No.) キャビア サイズ(cm) W19.5×H10.5×D3cm 仕様 ホック開閉内側:札入れ×2カードポケット×12オープンポケット×2小銭入れ×1背面:オープンポケット×1原産国:フランス※原産国についてはその他諸外国にて生産している場合がございます。仕入れ時期によって表記と異なる場合がございます。 付属品 純正BOX、純正保護袋、ギャランティカード ブランド『シャネル(CHANEL)』について CHANELは、ココ・シャネルが興したファッションブランドです。帽子屋から始まったCHANELは、現在では香水、スーツ、アクセサリー、バッグ、財布など多様な製品を扱います。「古い価値観にとらわれない女性像」がブランドポリシーで、女性に絶対的な人気があります。 ※本商品はご注文のタイミングやご注文内容によっては、購入履歴からのキャンセル、変更は受け付ける事ができない場合がございます。【楽ギフ_包装】【楽ギフ_メッセ入力】【あす楽対応】シャネル(CHANEL)2つ折り長財布 ■シャネル(CHANEL)商品一覧はこちら■