ラブライブ サンシャイン アクリルストラップ 全9種+ディスプレイ台紙セット ブシロード ガチャポン ガチャガチャ ガシャポン
Item Price

2,850 yen


2,565

yen (including tax)
(≒

23.91 USD

)


17 hour(s) left

Shop name

遊you 楽天市場店

Item code

auc-yuyou:10144794

Domestic Shipping

Description

The domestic shipping cost displayed is the cost to have an item shipped from the store or seller to our warehouse located in Tokyo.
* Domestic shipping costs displayed with "(est.)" are estimates based on similar shipments in the past.
The actual domestic shipping cost may differ from the displayed amount.

650 yen (est.)
(≒

6.06 USD

)

International Shipping

Description

Calculated based on the estimated weight and size of your item.
Please use this estimate as reference for shipping costs.

Estimate
If you have any questions, requests, or concerns about an item, please contact us.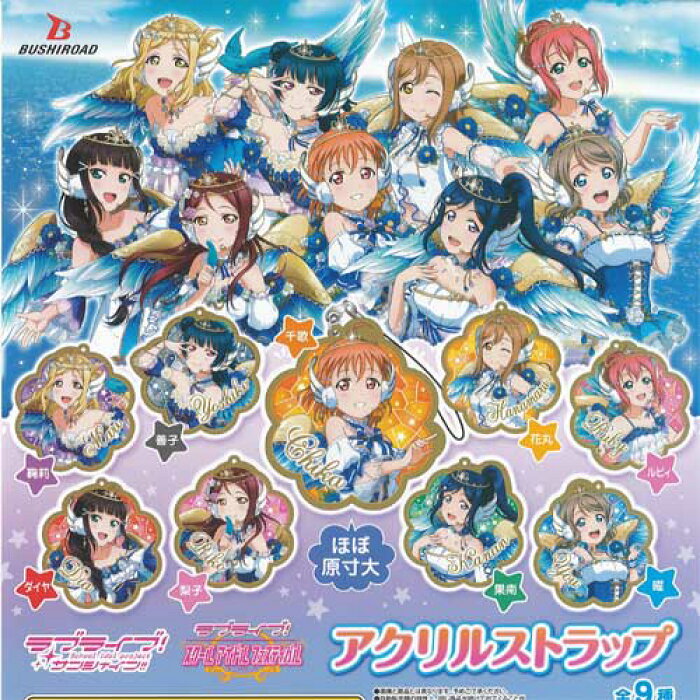 Pictures may not always show the correct item being sold. Please check the description and/or original item page to confirm that this is the actual item you wish to purchase.
Item Name
ラブライブ サンシャイン アクリルストラップ 全9種+ディスプレイ台紙セット ブシロード ガチャポン ガチャガチャ ガシャポン
Description
■ラブライブ!サンシャイン!!アクリルストラップ第1弾!!ブシロード 300円カプセル自販機商品のフルコンプです。【ラブライブ サンシャイン アクリルストラップ 全9種+ディスプレイ台紙セット】★ラインナップの種類は以下となります。  1:高海千歌  2:桜内梨子  3:松浦果南  4:黒澤ダイヤ  5:渡辺曜  6:津島善子  7:国木田花丸  8:小原鞠莉  9:黒澤ルビィ ディスプレイ台紙1枚■サイズ:約5.5cm■商品は全て新品ですが、カプセルは付きません。 付属のミニブック(説明書)は全数付きますが、 ガシャポン玩具の特性上、当初より折れ及びシワがある場合がございます。■ディスプレイ台紙は新品ですが製品の特性上、反り・角折れ・初期傷等、細かな点が気になる方は ご遠慮願います。★集めて楽しいシリーズをこの機会にぜひコレクションに加えてください! 遊youなら、ガチャガチャ 食玩 フィギュア 限定 非売品のアミューズメント景品から、レアなカード おもちゃ キャラクター グッズなどのコレクターズ アイテムが単品からSETまでゲットできちゃいます!※こちらの商品は【メール便発送可】です。 こちらの注意事項を必ずお読みください。
Customer Reviews
You haven't written any reviews yet.
Related Item Reviews