新品☆人気 1円~ CHANELシャネル ノベルティ ショルダーバッグ ポーチ 限定マトラッセ チェーンショルダー ポシェット チェーンウォレット
Sorry: Auction of item URL or Auction ID that you filled in has been closed.
Due to the keyword "ノベルティ (Novelty)" in this item's description, there is a risk that this item is not authentic. Please check the item page thoroughly before making your purchase.
If you have any questions, please contact us before placing a bid or an order.


Current Bid

23,500

Yen (including tax)
(Reference Price:

221.84 USD

)
Buy it now price

23,500

Yen (including tax)
(Reference Price:

221.84 USD

)
Time left

Closed

Seller
norigetyou (Personal)
Quantity:
What's a sniper bid?
Description
If you choose the sniper bid option, your bid will be placed within the last 10 minutes of the auction.
After placing a sniper bid, please be aware that there are several cases where you bid will not be made:
1. Another bidder has placed a bid above your maximum bid
2. The seller ends the auction early before our sniper bid is placed
3. The seller does not wish to sell to proxy services and cancels our bid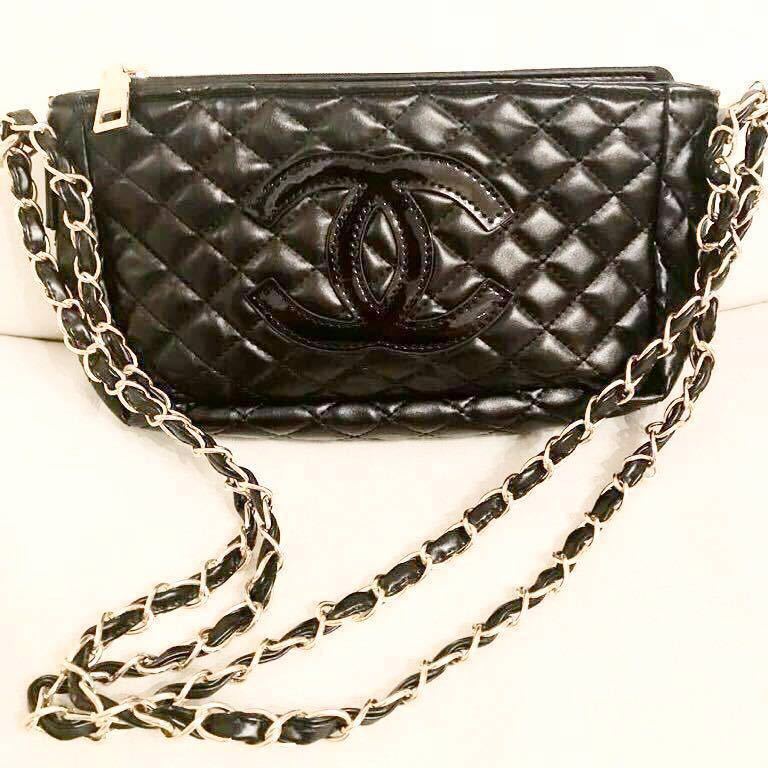 Pictures may not always show the correct item being sold. Please check the description and/or original item page to confirm that this is the actual item you wish to purchase.
Item Information
Auction ID
x639931508
Current bids
37
Item condition
Not in use
Quantity
1
Automatic extension
Enabled
Early closure
Enabled
Seller type
Personal
Item location
千葉県
Start price
1 Yen
(Reference Price:

0.01 USD

)
Bid increment
500 Yen
(Reference Price:

4.73 USD

)
Start time
2019-08-22 22:35 (Japan Time)
End time
2019-08-24 22:19 (Japan Time)
Domestic Shipping

Description

The domestic shipping cost displayed is the cost to have an item shipped from the store or seller to our warehouse located in Tokyo.
* Domestic shipping costs displayed with "(est.)" are estimates based on similar shipments in the past.
The actual domestic shipping cost may differ from the displayed amount.

Postage not included
International Shipping

Description

Calculated based on the estimated weight and size of your item.
Please use this estimate as reference for shipping costs.

Estimate
Current high bidder
H*z*g*** (Another bidder) / Seller feedback:20
Item Name
新品☆人気 1円~ CHANELシャネル ノベルティ ショルダーバッグ ポーチ 限定マトラッセ チェーンショルダー ポシェット チェーンウォレット
Description
シャネル、
ノベルティ(販促品)になります。
新品未使用です。
サイズ:約横27cm 縦14cm マチ9cm
ショルダー最長120cmくらい。二重にした場合22㎝くらい。
スマホや長財布はもちろん結構入ります♪
素材はツヤがあり季節問わず使いやすい♪
斜め掛けや肩がけショルダーでも2way♪
新品未使用ですが神経質な方はご遠慮下さい。
ご返品、キャンセルはお受けできません。
ノークレームノーリターンでお願いします。
ご不明な点はご質問ください。
どうぞ宜しくお願い致します。
Quantity:
What's a sniper bid?
Description
If you choose the sniper bid option, your bid will be placed within the last 10 minutes of the auction.
After placing a sniper bid, please be aware that there are several cases where you bid will not be made:
1. Another bidder has placed a bid above your maximum bid
2. The seller ends the auction early before our sniper bid is placed
3. The seller does not wish to sell to proxy services and cancels our bid