海洋堂メガソフビ仮面ライダー旧1号完成品!送料無料

Free Domestic Shipping
Sorry: Auction of item URL or Auction ID that you filled in has been closed.
Current Bid

30,000

Yen (including tax)
(Reference Price:

282.90 USD

)
Time left

Closed

Seller
ckb777e_jun (Personal)
Quantity:
What's a sniper bid?
Description
If you choose the sniper bid option, your bid will be placed within the last 10 minutes of the auction.
After placing a sniper bid, please be aware that there are several cases where you bid will not be made:
1. Another bidder has placed a bid above your maximum bid
2. The seller ends the auction early before our sniper bid is placed
3. The seller does not wish to sell to proxy services and cancels our bid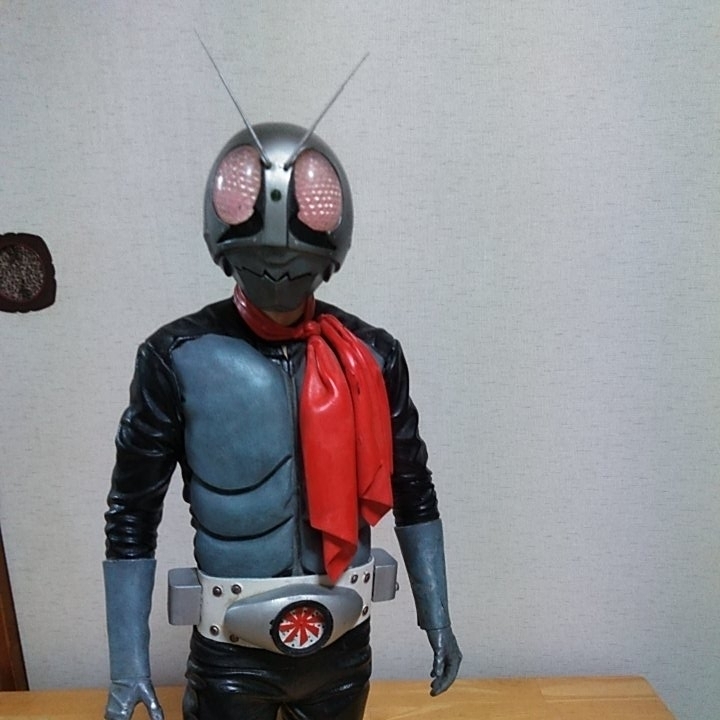 Pictures may not always show the correct item being sold. Please check the description and/or original item page to confirm that this is the actual item you wish to purchase.
Item Information
Auction ID
x639727116
Current bids
31
Item condition
Others
Quantity
1
Automatic extension
Enabled
Early closure
Disabled
Seller type
Personal
Item location
北海道
Start price
6,500 Yen
(Reference Price:

61.30 USD

)
Bid increment
500 Yen
(Reference Price:

4.72 USD

)
Start time
2019-08-19 20:56 (Japan Time)
End time
2019-08-25 21:56 (Japan Time)
Domestic Shipping

Description

The domestic shipping cost displayed is the cost to have an item shipped from the store or seller to our warehouse located in Tokyo.
* Domestic shipping costs displayed with "(est.)" are estimates based on similar shipments in the past.
The actual domestic shipping cost may differ from the displayed amount.

Free Domestic Shipping

International Shipping

Description

Calculated based on the estimated weight and size of your item.
Please use this estimate as reference for shipping costs.

Estimate
Current high bidder
N*l*.*** (Another bidder) / Seller feedback:368
Item Name
海洋堂メガソフビ仮面ライダー旧1号完成品!送料無料
Description
全高約44センチ。下半身に石膏を入れてます。触角は真鍮パイプで自作しています。ベルト横のスイッチが紛失しています。写真のものが全てです。古いものなので塗装の剥がれや、キズ等がありますが送料無料ですのでノークレームノーリターンでお願い致します。
Quantity:
What's a sniper bid?
Description
If you choose the sniper bid option, your bid will be placed within the last 10 minutes of the auction.
After placing a sniper bid, please be aware that there are several cases where you bid will not be made:
1. Another bidder has placed a bid above your maximum bid
2. The seller ends the auction early before our sniper bid is placed
3. The seller does not wish to sell to proxy services and cancels our bid