【eo0695-62】ボークス ドルフィードリームシスター アイドルマスター シンデラガールズ アナスタシア&私服セット
Current Bid

101,000

yen (including tax)
(Reference Price:

965.56 USD

)
Time left

4 days 02:32:27

Seller
netshop_edakan (Personal)
Sellers Rating / Feedback
1,118 (

good

1,119

bad

1)
Quantity:
What's a sniper bid?
Description
If you choose the sniper bid option, your bid will be placed within the last 10 minutes of the auction.
After placing a sniper bid, please be aware that there are several cases where you bid will not be made:
1. Another bidder has placed a bid above your maximum bid
2. The seller ends the auction early before our sniper bid is placed
3. The seller does not wish to sell to proxy services and cancels our bid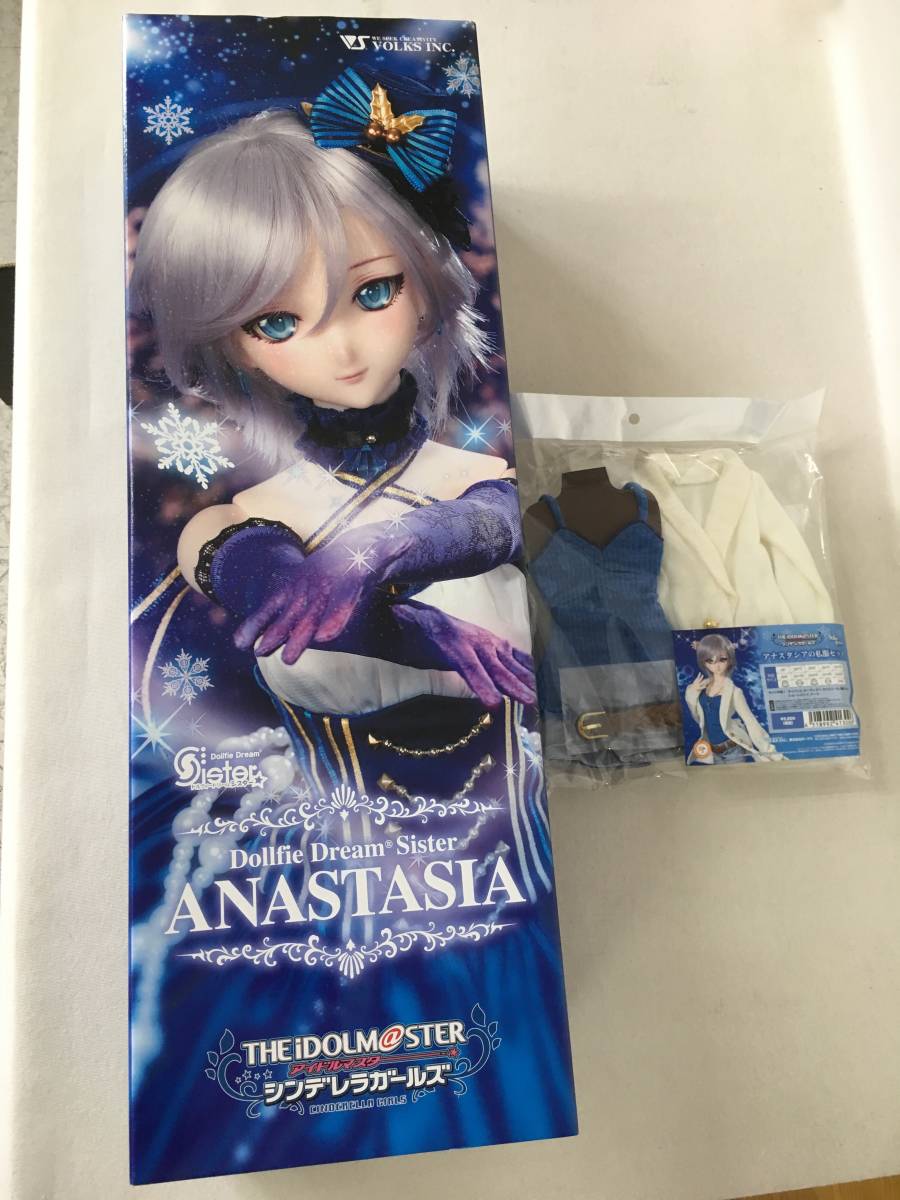 Pictures may not always show the correct item being sold. Please check the description and/or original item page to confirm that this is the actual item you wish to purchase.
Item Information
Auction ID
w317917228
Current bids
0
Item condition
Others
Quantity
1
Automatic extension
Enabled
Early closure
Enabled
Seller type
Personal
Item location
静岡県
Start price
101,000 yen
(Reference Price:

965.56 USD

)
Bid increment
1,000 yen
(Reference Price:

9.56 USD

)
Start time
2020-05-26 10:09 (Japan Time)
End time
2020-06-02 09:09 (Japan Time)
Domestic Shipping

Description

The domestic shipping cost displayed is the cost to have an item shipped from the store or seller to our warehouse located in Tokyo.
* Domestic shipping costs displayed with "(est.)" are estimates based on similar shipments in the past.
The actual domestic shipping cost may differ from the displayed amount.

Postage not included
International Shipping

Description

Calculated based on the estimated weight and size of your item.
Please use this estimate as reference for shipping costs.

Estimate
Estimated arrival date

Description

* Estimated delivery time from the seller to FROM JAPAN's distribution center. Items may not arrive within the estimated period if for instance they are pre-order items or the seller does not have stock, etc.

2020-06-05 (Fri)
Item Name
【eo0695-62】ボークス ドルフィードリームシスター アイドルマスター シンデラガールズ アナスタシア&私服セット
Description
【eo0695-62】ボークス ドルフィードリームシスター アイドルマスター シンデラガールズ アナスタシア&私服セット
商品説明
ご覧頂きまして、誠にありがとうございます。
こちらは、【eo0695-62】ボークス ドルフィードリームシスター アイドルマスター シンデラガールズ アナスタシア&私服セット です。
商品は写真に写っているもので全てです。
※各衣装が入った袋はテープで封がされております。当方購入後も開封しておりません。
※欠品等あるかもしれませんが現状中古購入品の為、把握できておりません。
画像にてご確認下さい。

注意事項
箱に細かいキズ、スレ等の傷みがあります。
美品をお求めの方、キズ・汚れ等の状態を気にされる方の入札はご遠慮下さい。
沖縄県及びその他各県の離島への発送は送料が高額になります。
(※中継料が発生する為です。)
HPでは正確な料金をお調べ出来ない為、佐川営業所への直接お問い合わせ確認の上、入札をご検討下さい。
発送詳細
※発送は記載方法のみとなります。その他、発送方法等一切対応できませんのでご理解・ご了承の上入札をお願い致します。
※商品をご落札頂いた場合、当方の都合によりご連絡が日中となりますのでご了承下さい。
終了時間24時間以内の入札キャンセルは対応できない可能性がございますのでご了承下さい。
一部地域(離島・山奥)は別途中継料が発生致しますのでご了承下さい。
商品の発送は入金確定後、最短翌日発送となります。
ノークレーム・ノーリターンにてお願い致します。

■佐川急便
[北海道] 2398円 (北海道)
[北東北] 2068円 (青森、岩手、秋田)
[南東北] 1958円 (山形、宮城、福島)
[ 関東 ] 1848円 (茨城、栃木、群馬、埼玉、千葉、東京、神奈川、山梨、新潟、長野)
[ 中部 ] 1848円 (静岡、愛知、岐阜、三重、富山、石川、福井)
[ 関西 ] 1848円 (滋賀、京都、大阪、兵庫、奈良、和歌山)
[ 中国 ] 1958円 (鳥取、岡山、島根、広島、山口)
[ 四国 ] 2068円 (香川、徳島、愛媛、高知)
[ 九州 ] 2068円 (福岡、佐賀、長崎、熊本、大分、宮崎、鹿児島)

こちらの商品案内は 「■@即売くん5.00■」 で作成されました。
Quantity:
What's a sniper bid?
Description
If you choose the sniper bid option, your bid will be placed within the last 10 minutes of the auction.
After placing a sniper bid, please be aware that there are several cases where you bid will not be made:
1. Another bidder has placed a bid above your maximum bid
2. The seller ends the auction early before our sniper bid is placed
3. The seller does not wish to sell to proxy services and cancels our bid