ガンプラ ガンダムバルバスト 【完成品】 HG カード付 鉄血のオルフェンズ 全高約15㎝
Current Bid

800

yen (including tax)
(≈

7.84 USD

)
Time left

3 days 23:19:38

Seller
vmexr003 (Personal)
Sellers Rating / Feedback
463 (

good

465

bad

2)
Quantity:
What's a sniper bid?
Description
If you choose the sniper bid option, your bid will be placed within the last 10 minutes of the auction.
After placing a sniper bid, please be aware that there are several cases where you bid will not be made:
1. Another bidder has placed a bid above your maximum bid
2. The seller ends the auction early before our sniper bid is placed
3. The seller does not wish to sell to proxy services and cancels our bid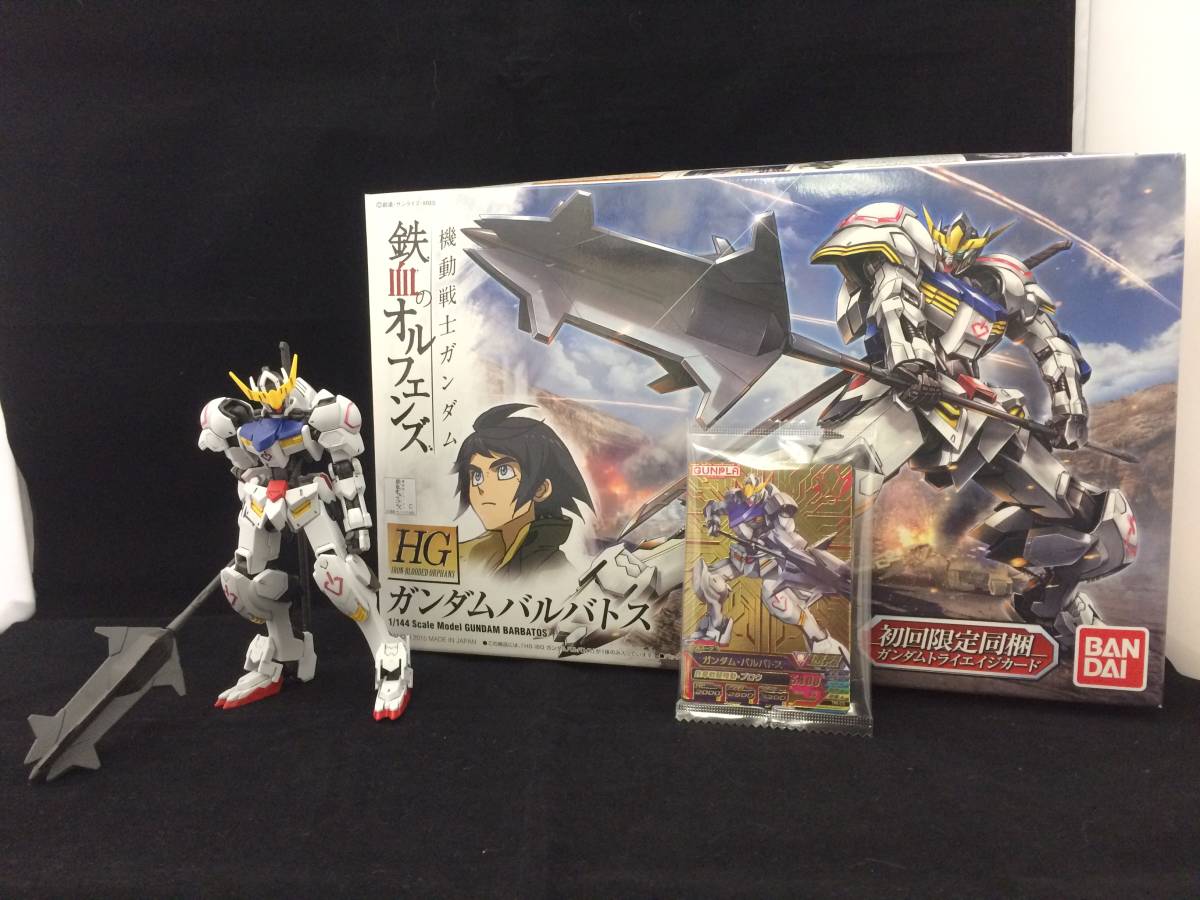 Pictures may not always show the correct item being sold. Please check the description and/or original item page to confirm that this is the actual item you wish to purchase.
Item Information
Auction ID
w279051028
Current bids
0
Item condition
Others
Quantity
1
Automatic extension
Enabled
Early closure
Enabled
Seller type
Personal
Item location
神奈川県
Start price
800 yen
(≈

7.84 USD

)
Bid increment
10 yen
(≈

0.10 USD

)
Start time
2020-08-05 22:13 (Japan Time)
End time
2020-08-10 22:13 (Japan Time)
Domestic Shipping

Description

The domestic shipping cost displayed is the cost to have an item shipped from the store or seller to our warehouse located in Tokyo.
* Domestic shipping costs displayed with "(est.)" are estimates based on similar shipments in the past.
The actual domestic shipping cost may differ from the displayed amount.

Postage not included
International Shipping

Description

Calculated based on the estimated weight and size of your item.
Please use this estimate as reference for shipping costs.

Estimate
Item Name
ガンプラ ガンダムバルバスト 【完成品】 HG カード付 鉄血のオルフェンズ 全高約15㎝
Description
説明欄・注意事項をご理解の上入札ください。
ご覧いただきありがとうございます。

機動戦士ガンダム鉄血のオルフェンズのガンダムバルバストのガンプラ完成品になります。
HGシリーズ 1/144サイズです。
初回限定同梱ガンダムトライエイジカード付きです。

画像の物が全てです。詳細は画像より確認ください。
ノークレームノーリターンでお願いします。
発送方法・送料
発送方法は【ヤマト運輸】になります。
送料は落札者様ご負担になります。
発送元は神奈川県です。

支払い方法
Yahoo!かんたん決済のみ
注意事項
新規の方や評価の悪い方は入札をお断り致します。
落札された場合、落札者様都合により取り消しさせてもらいます。
落札後24時間以内に取引開始をお願い致します。
3日以上ご連絡のない場合は落札者様都合で出品を削除させていただきます。
その節は「非常に悪い」の評価が付きますので、ご了承の上ご入札ください。
Quantity:
What's a sniper bid?
Description
If you choose the sniper bid option, your bid will be placed within the last 10 minutes of the auction.
After placing a sniper bid, please be aware that there are several cases where you bid will not be made:
1. Another bidder has placed a bid above your maximum bid
2. The seller ends the auction early before our sniper bid is placed
3. The seller does not wish to sell to proxy services and cancels our bid