【アイドルマスター アイマス】ポストカード47枚/Side M/THE IDOLM@STER/ デレマス/デレステ/M.E.S/島村卯月/本田未央/ミリオンライブ
Sorry: Auction of item URL or Auction ID that you filled in has been closed.
Current Bid

435

yen (including tax)
(≈

4.21 USD

)
Time left

Closed

Seller
nakatahide_7parma_10 (Personal)
Quantity:
What's a sniper bid?
Description
If you choose the sniper bid option, your bid will be placed within the last 10 minutes of the auction.
After placing a sniper bid, please be aware that there are several cases where you bid will not be made:
1. Another bidder has placed a bid above your maximum bid
2. The seller ends the auction early before our sniper bid is placed
3. The seller does not wish to sell to proxy services and cancels our bid
Item Information
Auction ID
n430976017
Current bids
6
Item condition
Others
Quantity
1
Automatic extension
Enabled
Early closure
Enabled
Seller type
Personal
Item location
長野県
Start price
100 yen
(≈

0.97 USD

)
Bid increment
10 yen
(≈

0.10 USD

)
Start time
2020-06-04 14:30 (Japan Time)
End time
2020-06-07 23:31 (Japan Time)
Domestic Shipping

Description

The domestic shipping cost displayed is the cost to have an item shipped from the store or seller to our warehouse located in Tokyo.
* Domestic shipping costs displayed with "(est.)" are estimates based on similar shipments in the past.
The actual domestic shipping cost may differ from the displayed amount.

Postage not included
International Shipping

Description

Calculated based on the estimated weight and size of your item.
Please use this estimate as reference for shipping costs.

Estimate
Current high bidder
M*m*F*** ( Another bidder ) / Seller feedback:17
Item Name
【アイドルマスター アイマス】ポストカード47枚/Side M/THE IDOLM@STER/ デレマス/デレステ/M.E.S/島村卯月/本田未央/ミリオンライブ
Description
商品に興味をもっていただき、ありがとうございます。
以下お読みいただき、入札をお待ちしています。
【商品説明】
アイドルマスター アイマス ポストカード 47枚セット
【商品の状態】
☆注意事項☆
一度人の手に渡った中古品です。
色褪せ、宛名面、側面に擦れ汚れがあるものもあります。
初期キズ・汚れ等気になる方は購入をお控えください。 素人の保管になります。
上記ご理解、ご確認の上ご購入をお願い致します。
【その他】
ノークレーム、ノーリターンでお願いします。 不明点はご質問ください。
発送時には厚紙補強、水濡れ防止をして発送いたします。
他にもポストカード多数出品しております。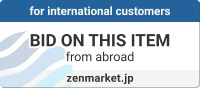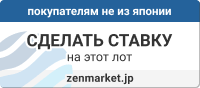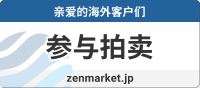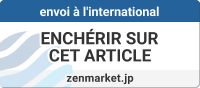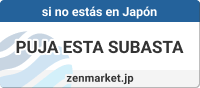 Quantity:
What's a sniper bid?
Description
If you choose the sniper bid option, your bid will be placed within the last 10 minutes of the auction.
After placing a sniper bid, please be aware that there are several cases where you bid will not be made:
1. Another bidder has placed a bid above your maximum bid
2. The seller ends the auction early before our sniper bid is placed
3. The seller does not wish to sell to proxy services and cancels our bid