超美品◆PRADA◆プラダ ナイロン ショルダーバッグ 斜め掛け◆黒
Sorry: Auction of item URL or Auction ID that you filled in has been closed.
Current Bid

22,000

yen (including tax)
(Reference Price:

206.80 USD

)
Time left

Closed

Seller
babajapan0125 (Personal)
Quantity:
What's a sniper bid?
Description
If you choose the sniper bid option, your bid will be placed within the last 10 minutes of the auction.
After placing a sniper bid, please be aware that there are several cases where you bid will not be made:
1. Another bidder has placed a bid above your maximum bid
2. The seller ends the auction early before our sniper bid is placed
3. The seller does not wish to sell to proxy services and cancels our bid
Pictures may not always show the correct item being sold. Please check the description and/or original item page to confirm that this is the actual item you wish to purchase.
Item Information
Auction ID
n376362105
Current bids
46
Item condition
Others
Quantity
1
Automatic extension
Enabled
Early closure
Enabled
Seller type
Personal
Item location
東京都
Start price
1,000 yen
(Reference Price:

9.40 USD

)
Bid increment
500 yen
(Reference Price:

4.70 USD

)
Start time
2019-10-18 22:23 (Japan Time)
End time
2019-10-20 22:43 (Japan Time)
Domestic Shipping

Description

The domestic shipping cost displayed is the cost to have an item shipped from the store or seller to our warehouse located in Tokyo.
* Domestic shipping costs displayed with "(est.)" are estimates based on similar shipments in the past.
The actual domestic shipping cost may differ from the displayed amount.

Postage not included
International Shipping

Description

Calculated based on the estimated weight and size of your item.
Please use this estimate as reference for shipping costs.

Estimate
Current high bidder
g*L*S*** (Another bidder) / Seller feedback:43
Item Name
超美品◆PRADA◆プラダ ナイロン ショルダーバッグ 斜め掛け◆黒
Description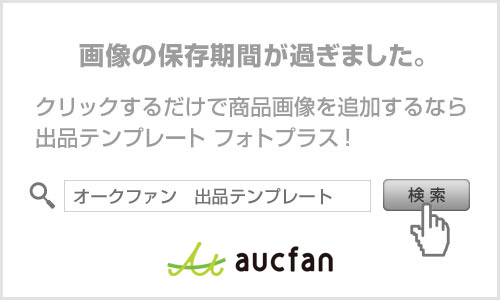 超美品◆PRADA◆プラダ ナイロン ショルダーバッグ 斜め掛け◆黒
商品説明
超美品◆PRADA◆プラダ ナイロン ショルダーバッグ 斜め掛け◆黒

★サイズ:縦:約21cm
     横:約24cm
      幅:約9cm
   持ち手:約128cm

※サイズ表記は平置き実寸なので多少の誤差がございます。
  ご了承ください。

★カラー:黒

★付属品:ギャランティカード

★コンディション :USED
全体的にとても良い状態です。
 極短期間使用した状態です。
画像をご覧頂き、納得の上ご入札ください。
注意事項
画像をご覧頂き、納得の上ご入札ください。

ノークレーム、ノーリターンでお願いします。

神経質な方は、ご入札をご遠慮ください。
送付方法
佐川急便
支払方法
Yahoo!かんたん決済(詳細)
その他
24時間以内にご連絡、3日以内にお振り込みをお願いいたします。

入札後のキャンセル、返品はお断りいたします。

評価の内容によっては入札を取り消す場合がございます。

落札後であっても取り消す場合がございますので、あらかじめご了承ください。

その際、自動的に悪い評価がつきますのでご注意ください。



この商品説明は オークション落札相場サイト「オークファン」出品テンプレート で作成されています。
Powered by aucfan.com


Quantity:
What's a sniper bid?
Description
If you choose the sniper bid option, your bid will be placed within the last 10 minutes of the auction.
After placing a sniper bid, please be aware that there are several cases where you bid will not be made:
1. Another bidder has placed a bid above your maximum bid
2. The seller ends the auction early before our sniper bid is placed
3. The seller does not wish to sell to proxy services and cancels our bid