ハイキュー 影山飛雄 グッズセット ラバーストラップアクリルキーホルダーコースターユニフォームストラップなど11点セット
Sorry: Auction of item URL or Auction ID that you filled in has been closed.
Current Bid

1,300

Yen (including tax)
(Reference Price:

12.25 USD

)
Time left

Closed

Seller
crimeballet (Personal)
Quantity:
What's a sniper bid?
Description
If you choose the sniper bid option, your bid will be placed within the last 10 minutes of the auction.
After placing a sniper bid, please be aware that there are several cases where you bid will not be made:
1. Another bidder has placed a bid above your maximum bid
2. The seller ends the auction early before our sniper bid is placed
3. The seller does not wish to sell to proxy services and cancels our bid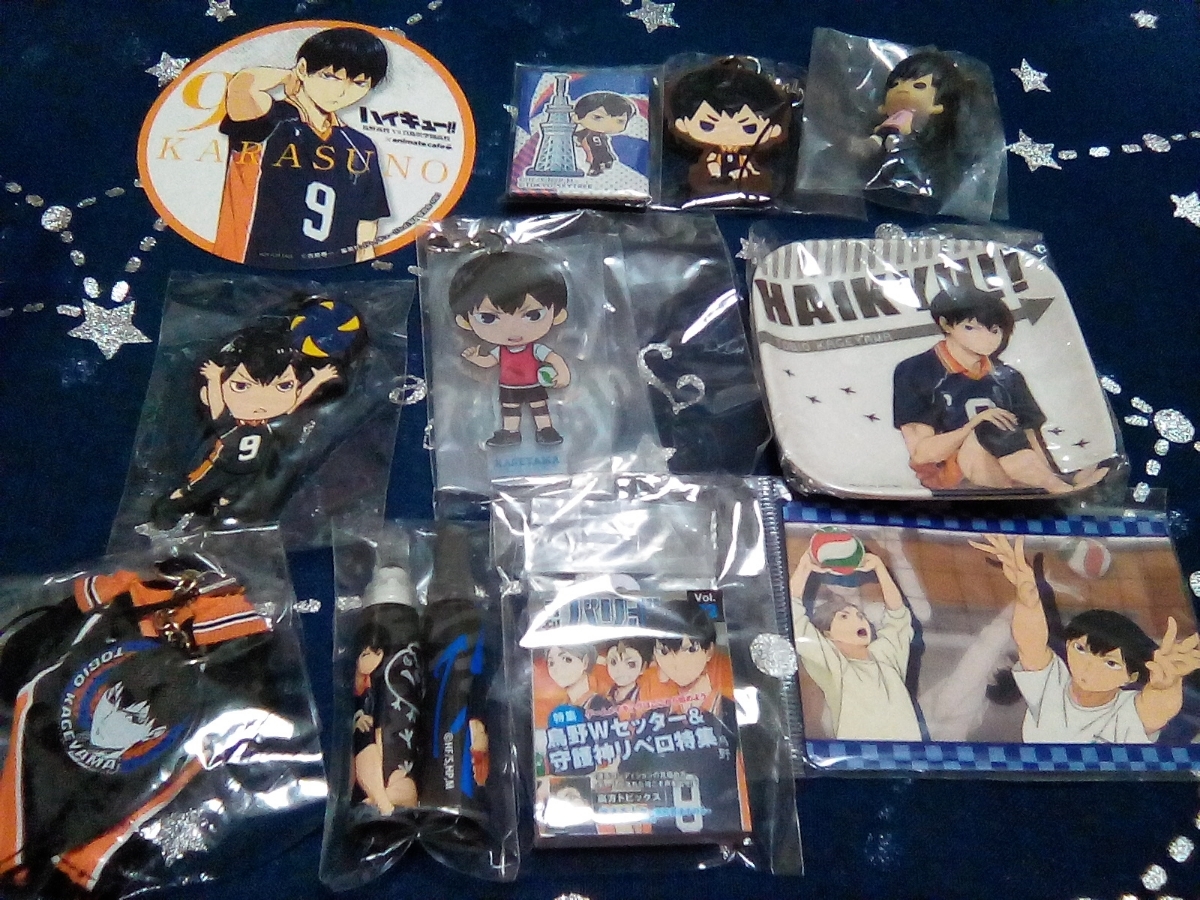 Pictures may not always show the correct item being sold. Please check the description and/or original item page to confirm that this is the actual item you wish to purchase.
Item Information
Auction ID
n364006205
Current bids
6
Item condition
Not in use
Quantity
1
Automatic extension
Enabled
Early closure
Enabled
Seller type
Personal
Item location
東京都
Start price
890 Yen
(Reference Price:

8.39 USD

)
Bid increment
100 Yen
(Reference Price:

0.95 USD

)
Start time
2019-08-23 00:26 (Japan Time)
End time
2019-08-29 21:26 (Japan Time)
Domestic Shipping

Description

The domestic shipping cost displayed is the cost to have an item shipped from the store or seller to our warehouse located in Tokyo.
* Domestic shipping costs displayed with "(est.)" are estimates based on similar shipments in the past.
The actual domestic shipping cost may differ from the displayed amount.

185Yen(est.)
(Reference Price:

1.75 USD

)
International Shipping

Description

Calculated based on the estimated weight and size of your item.
Please use this estimate as reference for shipping costs.

Estimate
Payment Fees

Description

The displayed estimated bank transfer fee is our prediction based on previous transactions from the same store/same seller.
Please feel free to use it as a reference cost when estimating the total cost of your purchase.
* The displayed Bank Transfer Fee (est.) is simply an estimate based off our reference data, and as such may not reflect the actual bank transfer fee of an item.


200Yen(est.)
(Reference Price:

1.89 USD

)
Packing dimension
Total length of 3 sides ~60cm、Weight ~2kg
Current high bidder
t*6*8*** (Another bidder) / Seller feedback:458
Item Name
ハイキュー 影山飛雄 グッズセット ラバーストラップアクリルキーホルダーコースターユニフォームストラップなど11点セット
Description
オークションをご覧頂き有り難う御座います。
下記説明事項を最後まで良くお読み頂き、内容を良く理解した上でのご入札をお願い申し上げます。
◇商品説明◇
・バラ売りはいたしません。元々内袋が無いものもございますがすべて未使用品です。
 ・点数が多いため、まとめての簡易梱包になりますご了承ください
・完全なる美品をお求めの方や細かいことが気になる方の入札はお控えください。ノークレームノーリターンでお願い致します。
・新規IDの方、「悪い」の評価の多い方、キャンセル歴やトラブル歴ある方などお取引に不安がある場合、ご入札・落札いただいても、入札を削除させて頂く場合がございます。
・落札後48時間以内に連絡がとれ5日以内のお支払いが可能な方でお願いいたします。
また、落札後のキャンセル・返品はご遠慮頂いております。
十分ご検討頂いた上でのご入札をお願いいたします。
・迅速な対応を心がけておりますが、発送までに数日かかることがありますのでご了承願います。
◇発送詳細◇
・発送はクリックポスト(追跡可能)、ゆうパケット、ゆうパックにて発送可能
・ゆうパック以外の発送をご希望の場合、配達事故の責任は一切負えません。あらかじめご了承ください。
・配送中の事故などに関しては運送業者にご連絡お願い致します。
Quantity:
What's a sniper bid?
Description
If you choose the sniper bid option, your bid will be placed within the last 10 minutes of the auction.
After placing a sniper bid, please be aware that there are several cases where you bid will not be made:
1. Another bidder has placed a bid above your maximum bid
2. The seller ends the auction early before our sniper bid is placed
3. The seller does not wish to sell to proxy services and cancels our bid