リズリサレピピピンクラテラブトキブルークロスメゾピアノ 13点セット WEGO2点 150160㎝ブランドセット 新品あり リュック
Sorry: Auction of item URL or Auction ID that you filled in has been closed.
Due to the keyword "ノーブランド (No brand)" in this item's description, there is a risk that this item is not authentic. Please check the item page thoroughly before making your purchase.
If you have any questions, please contact us before placing a bid or an order.


Current Bid

4,700

Yen (including tax)
(Reference Price:

44.51 USD

)
Time left

Closed

Seller
naotaku514 (Personal)
Quantity:
What's a sniper bid?
Description
If you choose the sniper bid option, your bid will be placed within the last 10 minutes of the auction.
After placing a sniper bid, please be aware that there are several cases where you bid will not be made:
1. Another bidder has placed a bid above your maximum bid
2. The seller ends the auction early before our sniper bid is placed
3. The seller does not wish to sell to proxy services and cancels our bid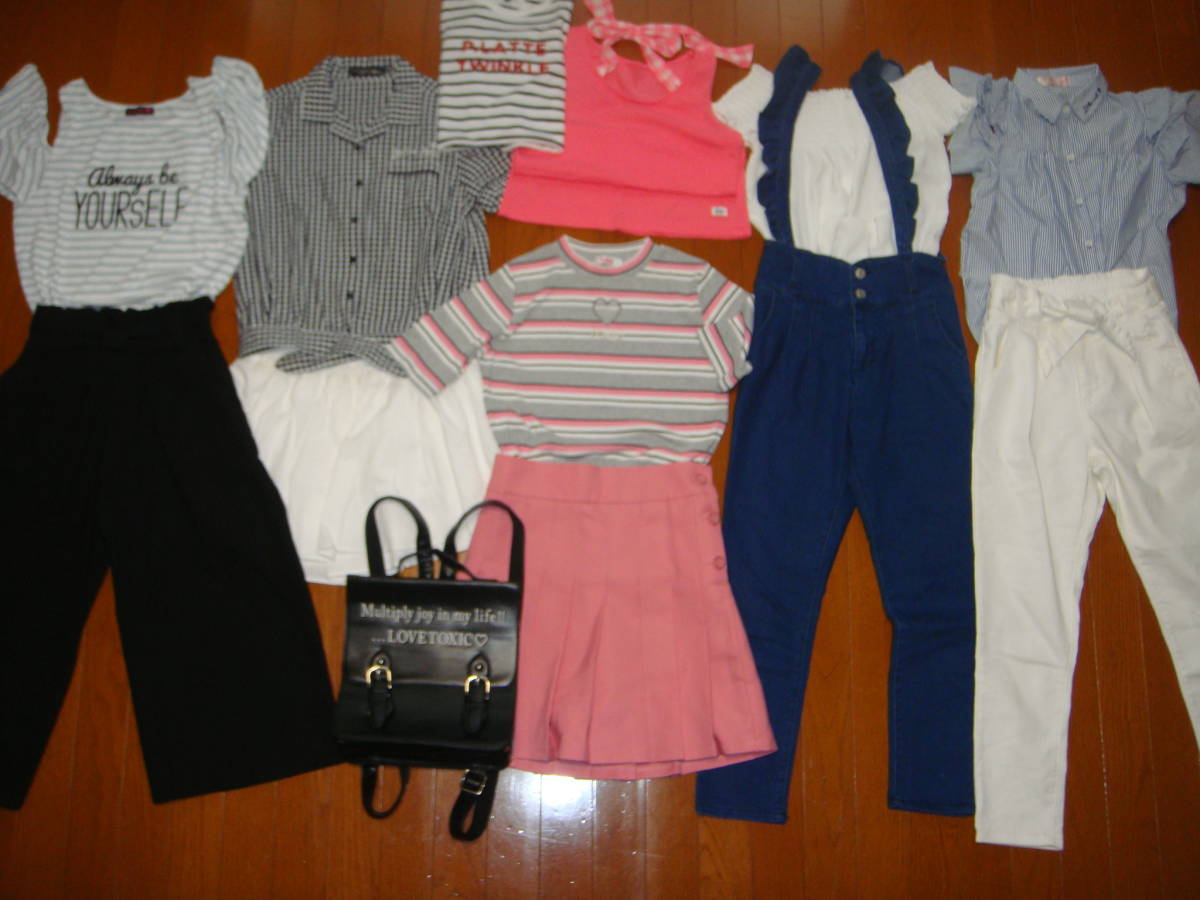 Pictures may not always show the correct item being sold. Please check the description and/or original item page to confirm that this is the actual item you wish to purchase.
Item Information
Auction ID
k403719367
Current bids
3
Item condition
Others
Quantity
1
Automatic extension
Enabled
Early closure
Enabled
Seller type
Personal
Item location
愛知県
Start price
4,500 Yen
(Reference Price:

42.62 USD

)
Bid increment
100 Yen
(Reference Price:

0.95 USD

)
Start time
2019-08-15 06:37 (Japan Time)
End time
2019-08-21 21:58 (Japan Time)
Domestic Shipping

Description

The domestic shipping cost displayed is the cost to have an item shipped from the store or seller to our warehouse located in Tokyo.
* Domestic shipping costs displayed with "(est.)" are estimates based on similar shipments in the past.
The actual domestic shipping cost may differ from the displayed amount.

660Yen(est.)
(Reference Price:

6.26 USD

)
International Shipping

Description

Calculated based on the estimated weight and size of your item.
Please use this estimate as reference for shipping costs.

Estimate
Payment Fees

Description

The displayed estimated bank transfer fee is our prediction based on previous transactions from the same store/same seller.
Please feel free to use it as a reference cost when estimating the total cost of your purchase.
* The displayed Bank Transfer Fee (est.) is simply an estimate based off our reference data, and as such may not reflect the actual bank transfer fee of an item.


200Yen(est.)
(Reference Price:

1.90 USD

)
Current high bidder
_*s*M*** (Another bidder) / Seller feedback:7
Item Name
リズリサレピピピンクラテラブトキブルークロスメゾピアノ 13点セット WEGO2点 150160㎝ブランドセット 新品あり リュック
Description
記載サイズはM、L、Fフリー 150-160㎝着の時に着てました。
白ウエストリボンデニムとデニムフリルサスペンダーはWEGO
他はリズリサ レピピ ピンクラテ ラブトキ ブルークロス メゾピアノです。
サスペンダーに合わせている白のブラウスはタグなし未使用タンス保管です。
黒のリボン付きパンツのみノーブランドでこちらのみたくさん着ましたので使用感あります。
他はすべて使用回数5回以内です。
片付け中のため他にも色々出品しています。ご一緒にいかがですか♪
<<注意事項>>
素人出品ですのでシミ汚れ見落とし、サイズ誤差、写真の色と実物の違い等他
色々あります。中古品ですし、新品の場合でも自宅保管です。
その点ご理解いただき、それでも構わないと思っていただける方のみ
入札お願いします。
少しでも気になる方は入札しないでください。
評価は頂いた方のみさせていただきます。不要の方は当方にも評価なしでお願いします。
ご連絡頂けない方がたまにいらっしゃいますので申し訳ございませんが一週間以内にご連絡がない場合は
落札者の都合によりキャンセルにさせて頂きます。
商品が届かない、商品の破損等あっても当方補償なしにご納得頂ける方でしたら定形外発送可です。
<<発送>>
愛知県からの発送で80サイズ 4キロ以下
定形外 1330円
ヤフネコ 700円
Quantity:
What's a sniper bid?
Description
If you choose the sniper bid option, your bid will be placed within the last 10 minutes of the auction.
After placing a sniper bid, please be aware that there are several cases where you bid will not be made:
1. Another bidder has placed a bid above your maximum bid
2. The seller ends the auction early before our sniper bid is placed
3. The seller does not wish to sell to proxy services and cancels our bid