1円~ オールド グッチ ヴィンテージ シェリーライン GG柄 ロゴ ポシェット ショルダーバッグ 斜めがけ レトロ 茶 ブラウン ■ GUCCI 9988h
Sorry: Auction of item URL or Auction ID that you filled in has been closed.
Current Bid

13,502

yen (excluding tax)
(Reference Price:

126.52 USD

)
Time left

Closed

Seller
pb_speech (Store)
Quantity:
What's a sniper bid?
Description
If you choose the sniper bid option, your bid will be placed within the last 10 minutes of the auction.
After placing a sniper bid, please be aware that there are several cases where you bid will not be made:
1. Another bidder has placed a bid above your maximum bid
2. The seller ends the auction early before our sniper bid is placed
3. The seller does not wish to sell to proxy services and cancels our bid
Pictures may not always show the correct item being sold. Please check the description and/or original item page to confirm that this is the actual item you wish to purchase.
Item Information
Auction ID
b440531978
Current bids
25
Item condition
Others
Quantity
1
Automatic extension
Enabled
Early closure
Disabled
Seller type
Store
Item location
東京都
Start price
1 yen
(Reference Price:

0.01 USD

)
Bid increment
500 yen
(Reference Price:

4.69 USD

)
Start time
2020-01-15 15:49 (Japan Time)
End time
2020-01-20 00:21 (Japan Time)
Domestic Shipping

Description

The domestic shipping cost displayed is the cost to have an item shipped from the store or seller to our warehouse located in Tokyo.
* Domestic shipping costs displayed with "(est.)" are estimates based on similar shipments in the past.
The actual domestic shipping cost may differ from the displayed amount.

900 yen (est.)
(Reference Price:

8.44 USD

)
International Shipping

Description

Calculated based on the estimated weight and size of your item.
Please use this estimate as reference for shipping costs.

Estimate
Payment Fees

Description

The estimated Payment Fee displayed is our prediction based on previous transactions from the same store or seller.
Please feel free to use it for reference when estimating the total cost of your purchase.
* The Payment Fee displayed is simply an estimate based off our reference data, and as such may not reflect the actual Payment Fee for this item.


200 yen (est.)
(Reference Price:

1.88 USD

)
Current high bidder
O*e*f*** (Another bidder) / Seller feedback:1,307
Item Name
1円~ オールド グッチ ヴィンテージ シェリーライン GG柄 ロゴ ポシェット ショルダーバッグ 斜めがけ レトロ 茶 ブラウン ■ GUCCI 9988h
Description
※送料全国一律:900円

【落札後はコチラからオーダーフォームをご入力下さい】



~いつも 数々のうれしいお言葉 ありがとうございます~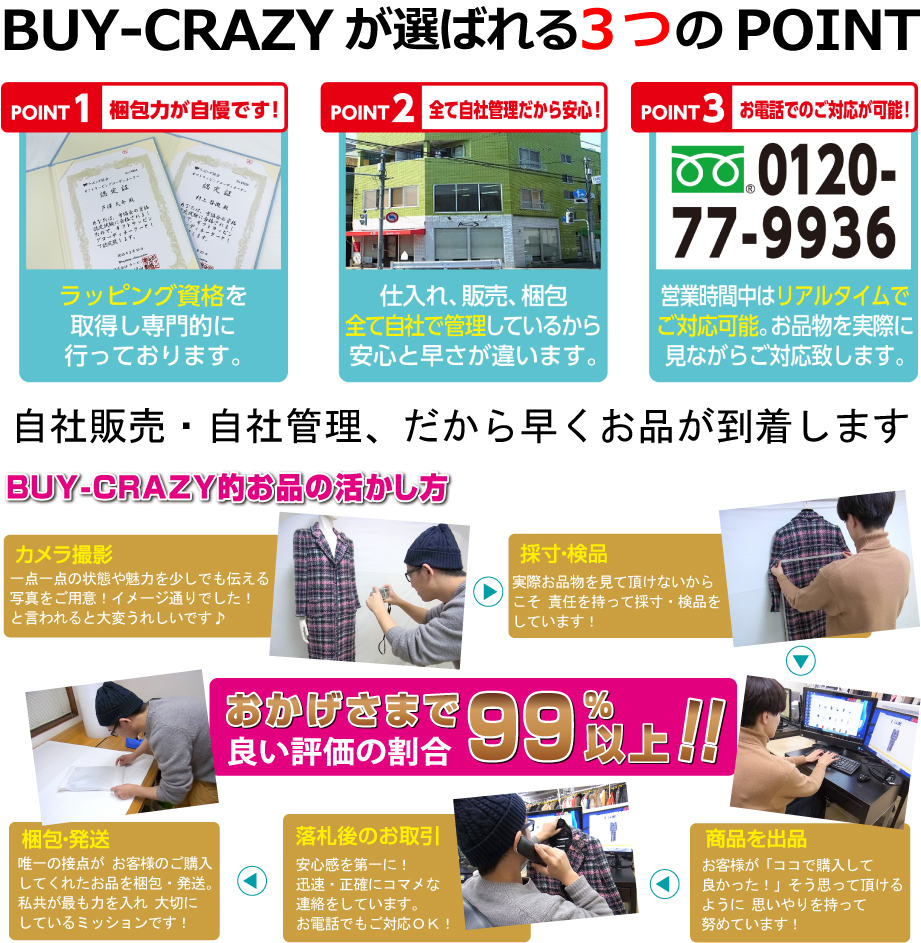 1円~ オールド グッチ ヴィンテージ シェリーライン GG柄 ロゴ ポシェット ショルダーバッグ 斜めがけ レトロ 茶 ブラウン ■ GUCCI 9988h
サイズ・採寸
(単位:約 cm)
幅
21
高さ
15
奥行
7
バッグのタイプ
ショルダーバッグ
※詳しいサイズ感等は コチラ当社 採寸方法をご確認下さい
特徴
ブランド名
GUCCI
色
茶 ブラウン系
素材
レザー PVC
開閉タイプ
ファスナー
外部ポケット
1箇所
内部ポケット
0箇所
付属品
なし
当店管理番号
9988h
●状態ランク●
●お品物の状態●
状態ランク
外側
B
中古程度のお品です。レザー全体的にスレ・色のハゲによる使用感はございますが、ご使用には問題ない状態です。中古品に抵抗がある方はご入札をお控え下さい。
内側
C
内側素材の劣化により触ると手に細かいコーティングの剥がれが付く状態です。使用感やダメージが目立つお品です。中古品をご理解の上ご検討下さい。
ダメージ※画像も参照下さい
外側
特に問題なし【良好】
内側
内側素材の劣化により触ると手に細かいコーティングの剥がれが付く状態です
1円~ オールド グッチ ヴィンテージ シェリーライン GG柄 ロゴ ポシェット ショルダーバッグ 斜めがけ レトロ 茶 ブラウン ■ GUCCI 9988h
Quantity:
What's a sniper bid?
Description
If you choose the sniper bid option, your bid will be placed within the last 10 minutes of the auction.
After placing a sniper bid, please be aware that there are several cases where you bid will not be made:
1. Another bidder has placed a bid above your maximum bid
2. The seller ends the auction early before our sniper bid is placed
3. The seller does not wish to sell to proxy services and cancels our bid